Portwest: The Future of Workwear
9 May 2019
We don't take lightly Portwest's claim that they are the future of workwear. In fact, if you look into the depth, scope and quality of their range then it's an easy argument to make that they are the present too. It isn't only because they offer high quality products, it's the fact that they have one of the widest ranges available of any brand, with every single product contesting the top spot for that industry, resistance and feature.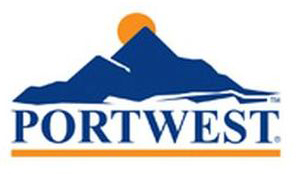 Portwest are an industry leader in PPE
If you think about all of the things safety gloves protect against, you can guarantee that Portwest have made their stamp on it. Whether it's chemical resistant gloves for chemists, anti-vibration gloves for road maintenance workers, or heat-resistant gloves for bakers, Portwest will probably have your back. So how did Portwest go from being a small, family led business in a small shop in Ireland, to global leaders in personal protective equipment?
From A Small, Side-Street Shoe Shop to World Dominance
Portwest started as a textile shop in Westport, Ireland in 1904 and grew steadily selling footwear and drapery up until their first factory opening in 1945. It wasn't until 1984 that the Portwest brand was born, and the company expanded into selling safety gloves, fireproof clothing, work boots and more. This was followed by rapid expansion, with movement into the UK and Chinese markets followed by factories being opened in Asia and America.
In 2019 Portwest are fully global, employing 4,000 people worldwide and distributing products in over 130 countries. Their plan for global dominance isn't over, with further expansion planned over the next few years. So how are Portwest bulldozing their way to the top of the PPE market, and why do we value their products so highly?
Diversity, Quality, Scope and Technology
Portwest have managed to stake a claim in all areas of the glove market, by combining their impressive scope with high quality products. This is supported by their industry leading design team, that use state-of-the-art manufacturing processes to create affordable gloves that retain an impressive level of protection. By offering cutting edge design and innovation infused with brand new technology, Portwest can continue to offer gloves that remain unchallenged across a wide range of industries.
How Do I Find the Portwest Glove for Me?
So if you've decided that you want your pair of Portwest Gloves, then you need to find which gloves are the right Portwest Gloves for you. Well thankfully for you, Portwest have reached out into almost every sector within PPE hand protection so it isn't too difficult to find what you are looking for. Portwest boast gloves that are suitable for:
Which Portwest Gloves Would We Recommend?
Handling and Cut Resistance
In Portwest's locker are gloves for every industry, but if you're unsure about where to begin, then we've listed a few gloves below that are among the best available for their area of protection. For all things handling, we would recommend the Portwest Grey PU Palm Gloves A120 that come at an extremely affordable price with an impressive level of dexterity, grip and abrasion resistance. It's their affordability and versatility that has made these gloves among our top selling gloves.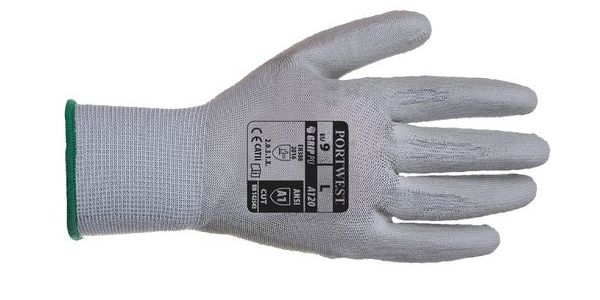 The A120 Gloves are ideal for all-round handling tasks
Alternatively, if you want handling gloves with a bit of cut resistance, then we would recommend the Portwest Level 5 Cut-Resistant PU Coated Gloves A622GR. By using a HPPE, glass fibre and PU blend, the gloves offer exceptional cut resistance and mild resistance to heat. These gloves are a Portwest top seller, ensuring protection across a wide range of industries.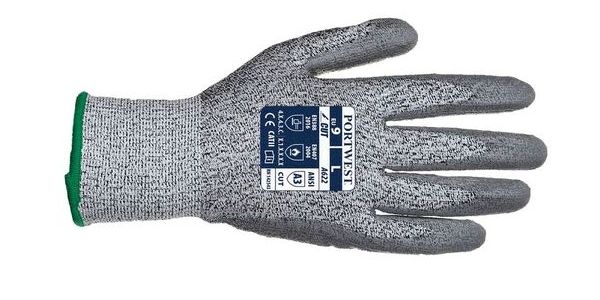 The A622 Gloves are a top pick for all cut-resistance requirements
Thermal and Grip
If you're after some warmth while you work, then Portwest have you covered too. The Portwest Thermal Grip Orange and Black Gloves A140OR are a top choice because they combine excellent all-round resistance with protection in cold environments. Perfect for use in wintry conditions, the A140OR Gloves can protect against the cold, tears and more.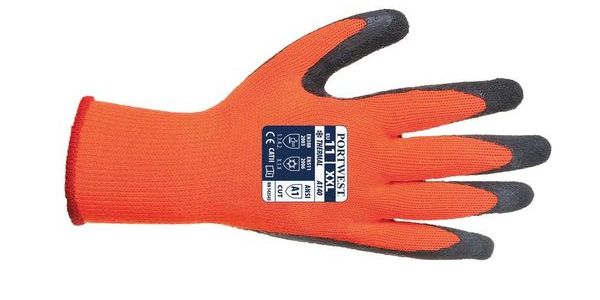 The Portwest A140 Gloves are ideal for cold, wintry work
The final gloves on our short list of recommendations are the Portwest Nitrile Grip Grey and White Gloves A310GW. Another top pick, these gloves are particularly well suited to grippy tasks, whether it be during handling, inspection, construction, building and industrial work. Supplied in a breathable liner and with a palm-coating, these gloves prove suitable in a wide range of different applications.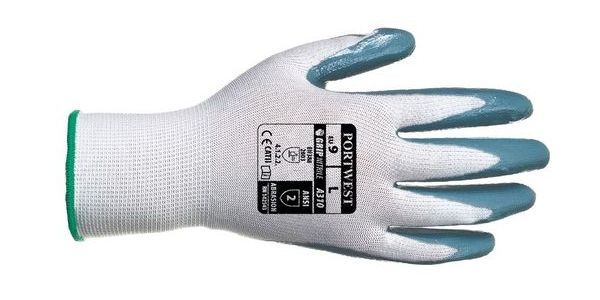 The Portwest A310GW Gloves are a must have for any task that demands grip
A Glove for Every Task
With Portwest you can guarantee that there is a glove for every task. If you have decided that you want to go with Portwest, you can find our full range available in our Portwest Gloves category.
If you have any questions, or anything to add tell us in the comments below, or find us on Facebook and Twitter!