Supertouch: Providing Quality Protective Workwear
Wednesday, 8 May 2019 | Admin
Since they were founded in 1996, Supertouch have been committed to the highest standards in both their products and their practice. They work to produce and distribute high-quality PPE (Personal Protective Equipment) and workwear across the United Kingdom and Europe in accordance with international standards and regulations.

From Humble Beginnings...
During the twenty-plus years since they began trading, Supertouch have only continued to grow - in both size and quality. From their origins in the West Midlands town of Smethwick, they have become a major player far beyond the region and even the UK, supplying gloves across the continent! This achievement has not gone unnoticed and in 2016 they were named one of the London Stock Exchange's "1000 Companies to Inspire Britain".
The Company
Supertouch's commitment to high-quality gloves is only met by their commitment to ethical business practices. They work with all their suppliers to ensure their working conditions are safe and hygienic, with no inhumane treatment and that their staff are paid a fair living wage. To keep ahead of the curve on Environmental Policy, Supertouch are also committed to reducing the risk of air pollution and recycling materials wherever possible.
International success hasn't prevented Supertouch from remaining active in their local business community. They remain an active member of the Greater Birmingham Chamber of Commerce, which is a network of over 2,500 local businesses.
The Range
Part of what sets Supertouch apart is that their exceptional standards for quality are applied across a huge range of gloves. From heavy rubber gauntlet gloves for chemical handling to light white cotton gloves for photography or manuscript handling, from durable nitrile coated handling gloves to disposable polyethene gloves for food handling, Supertouch produce high-quality safety equipment for almost every industry without sacrificing on quality.
Supertouch are an ISO 9001 company, which means they have been independently verified as maintaining effective and efficient quality control procedures. They are also members of several industry directing bodies, including the British Safety Council (BSC), the British Safety Industry Federation (BSIF) and the British Standards Institution (BSI). This signals their commitment to maintaining innovative safety equipment that is always in line with legislation.
Top Selling At Safety Gloves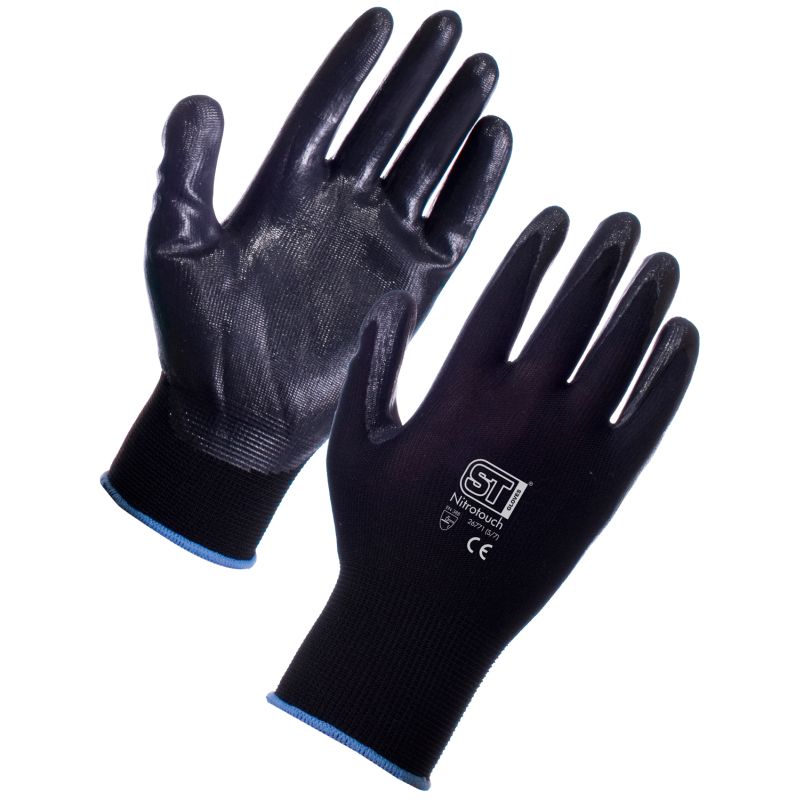 These nitrile palm dipped gloves offer both comfort and excellent durability. They feature enhanced abrasion resistance without restricting manual dexterity. As with all Supertouch gloves, the small price tag is not a sign of poor quality construction.
The durable construction of these gloves is ideal fro most handling tasks including maintenance, construction and warehousing.
Key Features: comfortable to wear; durable design; abrasion resistant; good dexterity
Shop Now
Supertouch Handler Gloves are constructed from a mixed fibre body with a latex palm coating and are another favourite for handling tasks. Their knitted fabric body and uncoated back allows the hands to breathe and prevents discomfort during intensive work. At the same time the latex palm generates a fantastic level of grip.
The superb grip of these gloves makes them ideal for a diverse range of tasks including baggage handling, disposal operations, construction and gardening.
Key Features: latex palm for grip; breathable backs; ideal for a wide range of handling tasks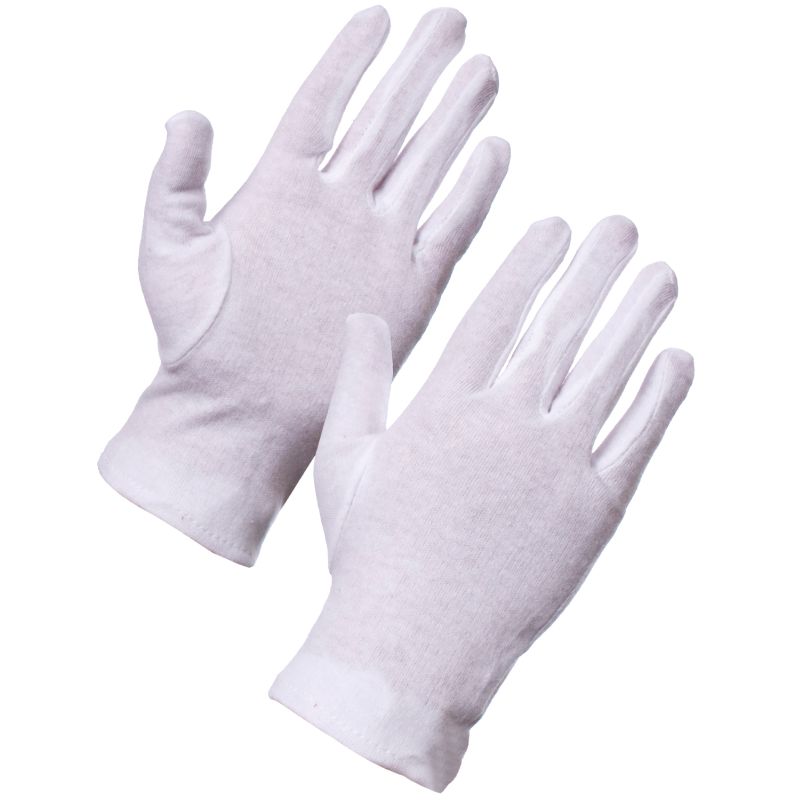 These versatile white cotton gloves excel in delicate handling tasks. Not only are they excellent for household tasks but they also meet the standard of professional industry gloves. They feature "3D" forchette style fingers to achieve unparalleled levels of finger sensitivity.
There are many diverse applications for these gloves including photograph or manuscript handling, cleaning, floristry, polishing and cleaning, and art handling.
Key Features: versatile design; excellent finger sensitivity; ideal for a range of applications
Shop Now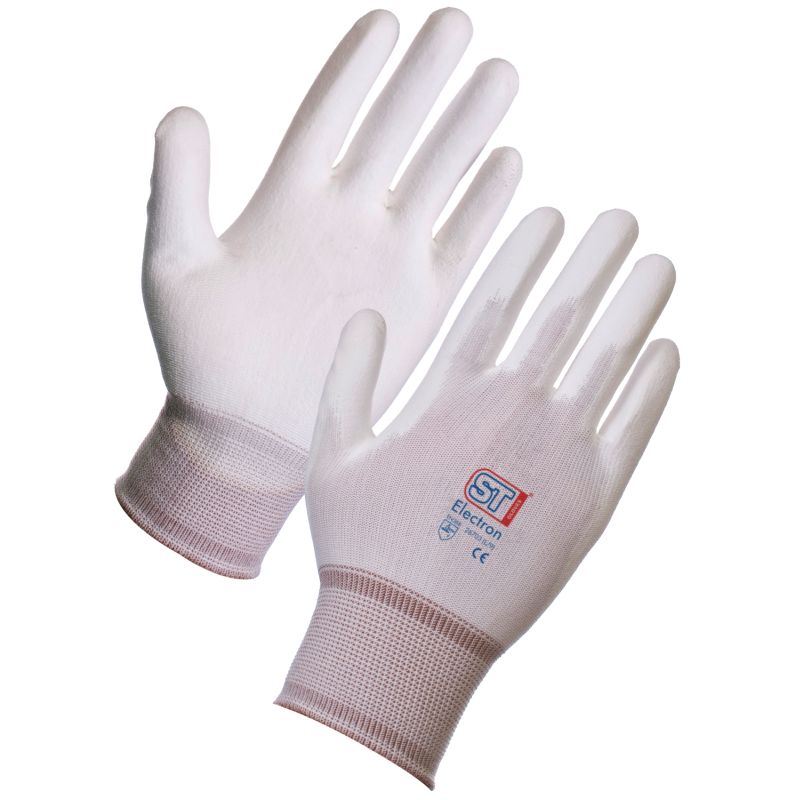 With a PU coating for extra grip, these gloves prioritise precise dexterity for their wearer. Their close fit is both comfortable and practical, in order to keep their wearer's hands safe at all times. They are silicone free and feature a comfortable elastic knitted cuff.
The fine dexterity of these gloves suits them well to tasks such as precision engineering, assembly operations and electronics assembly.
Key Features: precise dexterity; close and comfortable fit; silicone-free construction; elastic cuff for comfort
Supertouch's gloves cater to almost every need with affordable products that do not compromise on quality. If you would like to explore what they have available, please take a look at out Supertouch category.
If you have any questions, or anything to add tell us in the comments below, or find us on Facebook and Twitter!