Tornado Gloves: Innovation, Technology and Design
Wednesday, 10 July 2019 | Admin
For high-standard, specialised hand protection that won't break the bank, Tornado Gloves have made a name for themselves across Europe. There are few other gloves companies who produce gloves that achieve the highest ratings in every category of mechanical protection at such good value.

From Humble Beginnings
First formed in a garage in 2001, Tornado gloves have since become one of the UK and Europe's most trusted safety glove manufacturers. Key growth milestones through the early 2000s have seen Tornado go on to supply gloves for a diverse set of industries. Across all these industries, they have developed a reputation for great quality and value.
Specialist Knowledge
Tornado's innovation is built from a groundswell of gloves knowledge. They constantly strive to develop new innovations in materials and coatings for bespoke industrial applications. This knowledge has been applied to new safety solutions in the automotive, aerospace, glass, gas, engineering, construction and electrical industries, as well as many more.
The Range
Gloves manufactured by Tornado tend to be specialist, but this does not mean the company's focus is narrow: they manufacture high-quality protective varied safety gloves for a range of demanding applications and industries. Tornado's commitment to protection does not stop at traditional hand-wear, and they also manufacture sleeves to offer the same excellent protection up your wrist and arm. Our top selection (below) offers only a taste of the protective gloves they manufacture.
Our Top Selection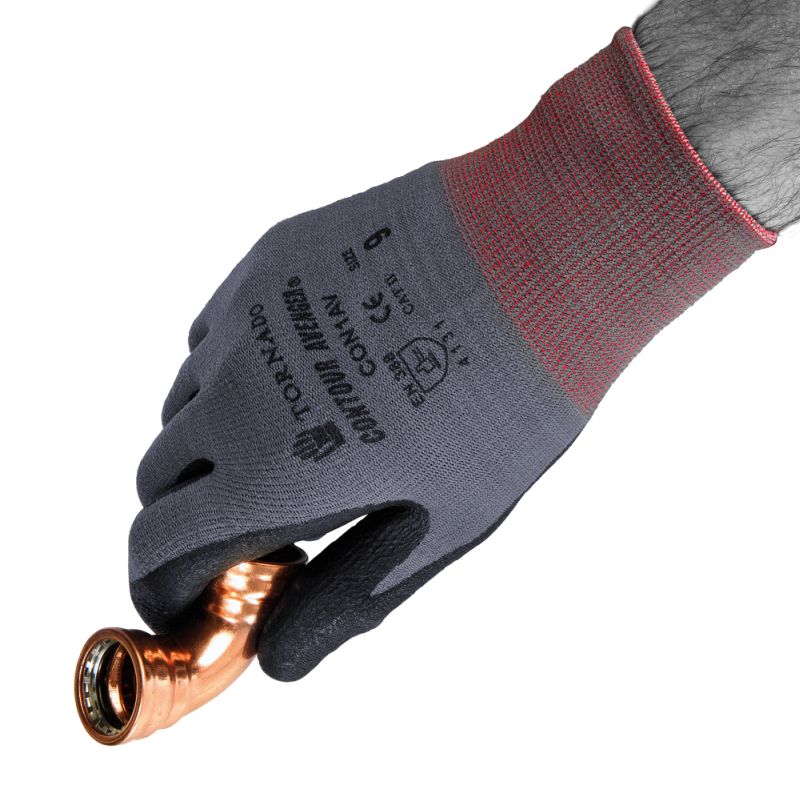 Tornado Contour Avenger Light Work Gloves CON1AV
Our best-selling Tornado gloves, the Tornado Contour Avenger Light Work Gloves are ideal for final fitting and finishing work. While precision demands this is often carried out with thin, disposable latex or nitrile gloves, the costs of replacing such gloves can become quite large. With a close fitting design that does not impede dexterity, these gloves are an excellent value reusable replacement for such disposable gloves.
Key Features: close fitting; fine dexterity; excellent value; excellent abrasion resistance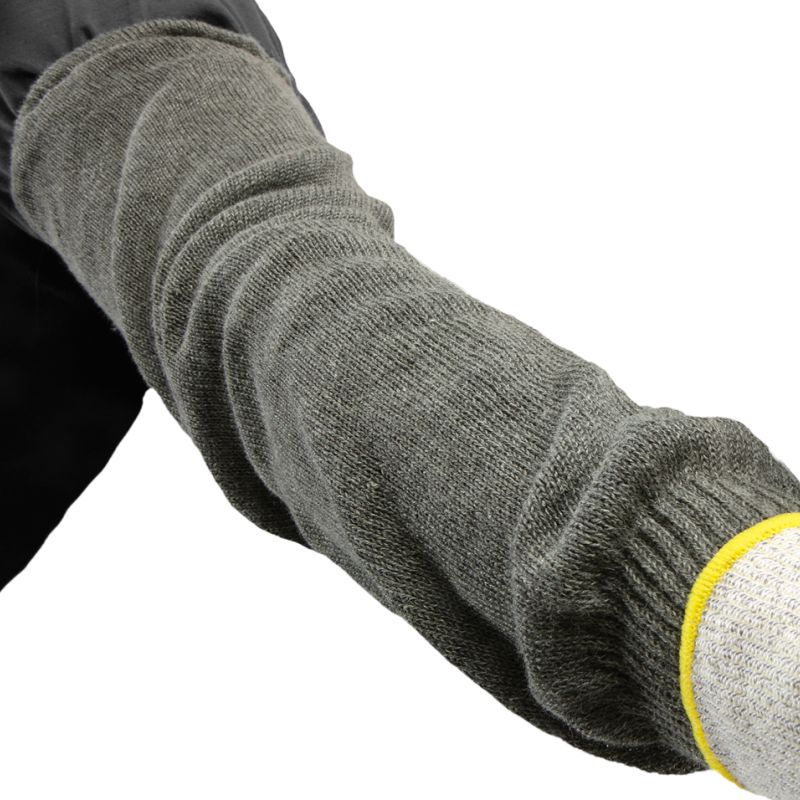 Tornado Intrepid Cut Resistant Sleeves INTS50
When working with sharp edged materials such as sheet steel or glass, you need to protect more than just the hands. The Tornado Intrepid Cut Resistant Sleeves guard the whole arm against such materials, with a comfortable loose-fitting yarn-knit design that offers strong cut and tear resistance, and heat contact resistance up to 100ºC. Their elasticated fit allows a single size to be suitable for most wearers.
Key Features: full arm protective sleeve; level 4 cut resistance; contact heat resistant to 100ºC; one size fits most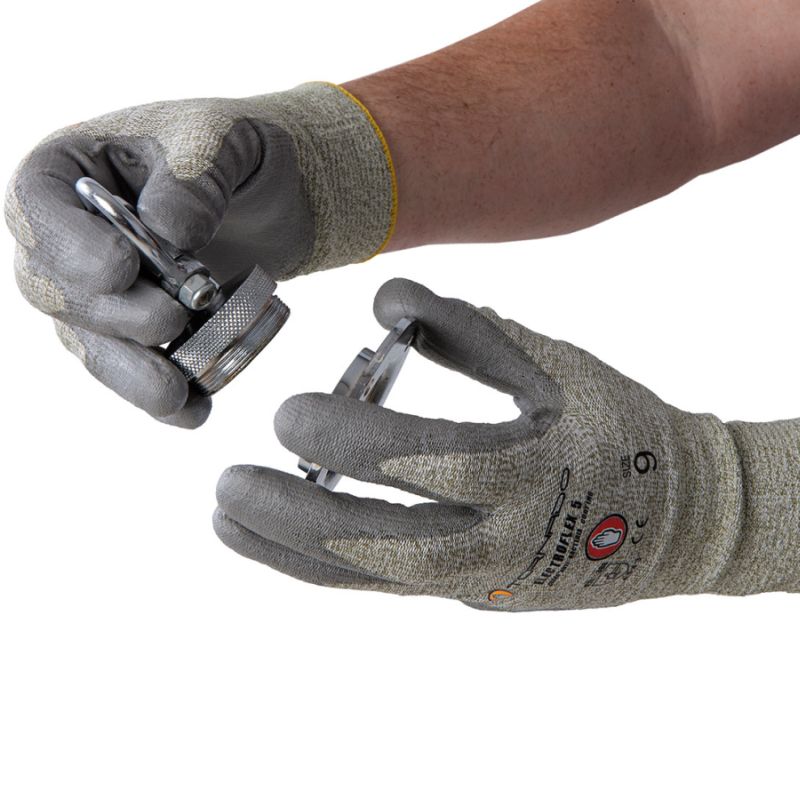 Tornado Electroflex 5 FTR Industrial Safety Gloves TEF5FTR
For the very best in cut resistance, the Tornado Electroflex 5 FTR Industrial Safety Gloves are an excellent pick. Their blended yarn construction preserves comfort and dexterity while also providing the highest classification of cut resistance, level 5. They also feature a high-density polyurethane palm coating to maintain excellent grip and reinforcement in the forefinger and thumb for long lasting utility.
Key Features: PU dipped palm; comfortable yarn blend; level 5 cut resistance; reinforced forefinger and thumb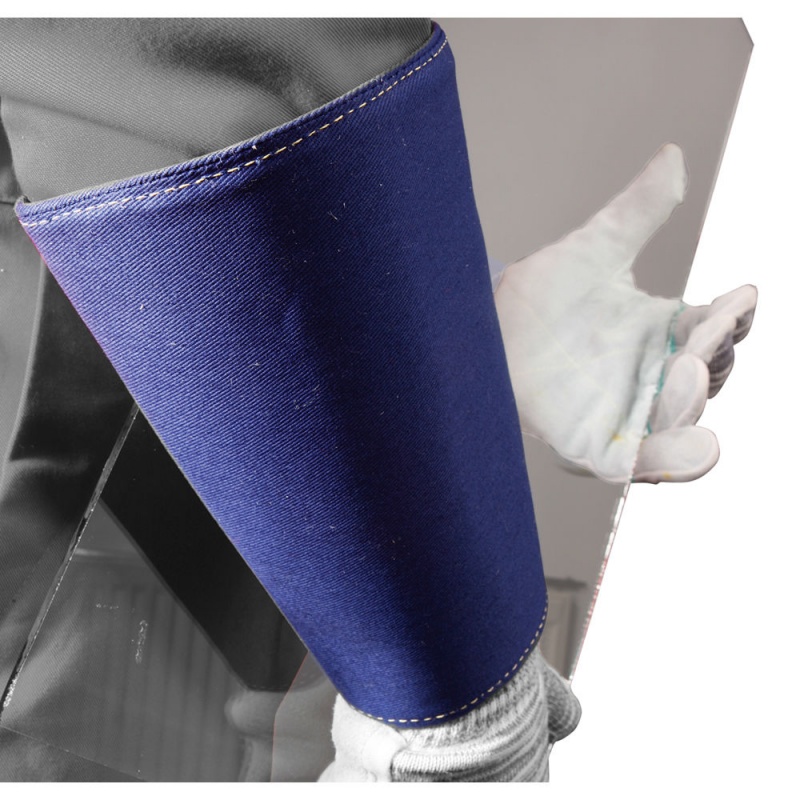 Tornado Wristex Industrial Safety Cuffs TAGW17
If you need the highest levels protection in your wrists and forearms, the Tornado Wristex Industrial Safety Cuffs excel in all categories of mechanical protection. Constructed solely from heavyweight Aramid and polycotton, they achieve the highest classifications of abrasion, cut, tear and puncture protection and are fastened in place with robust Velcro straps. They are highly useful in a range of industries, including, aerospace, automotive, engineering and working with glass.
Key Features: forearm protective cuff; 100% Armamid and polycotton construction; Velcro-fitted; excellent mechanical protection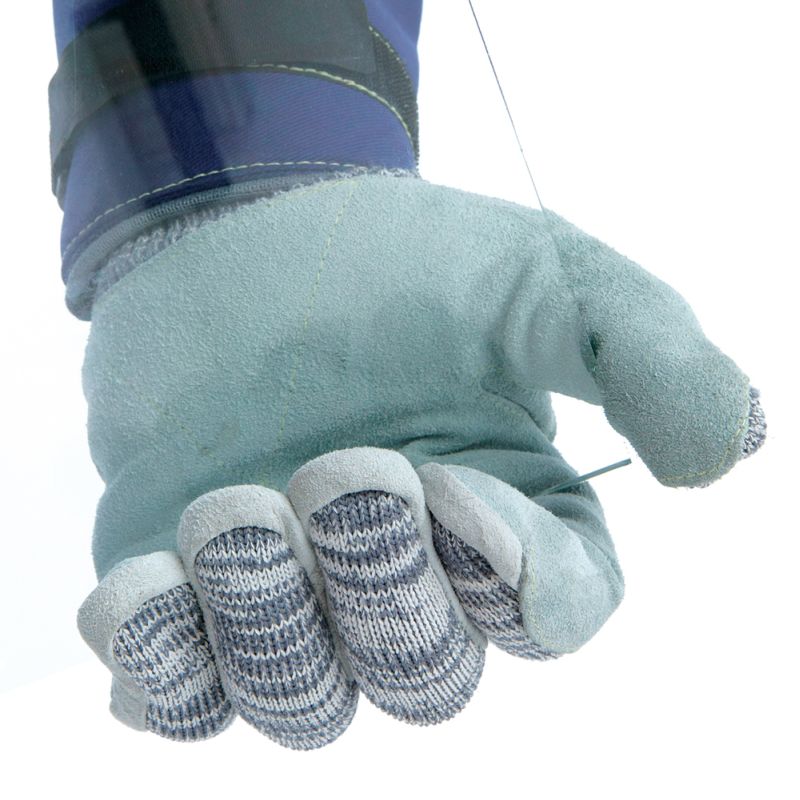 Tornado Aquaglass Glass Handling Gloves TAG9
The specific properties of glass can require specific solutions, particularly due to the potential presence of sharp edges. The Tornado Aquaglass Glass Handling Gloves have been manufactured explicitly to account for these properties, and their superior protection is accompanied by excellent grip for both wet and dry sheet-glass. The offer the highest level of protection across all mechanical categories: abrasion, cut, tear and puncture.
Key Features: firm grip in wet and dry conditions; excellent mechanical protection; excellent value
Tornado have far more excellent specialist gloves to offer. For our full range, take a look at the Tornado Gloves category.
If you have any questions – or anything to else to add – tell us in the comments below, or find us on Facebook and Twitter!