Unigloves: Safety Through Quality
17 July 2019
Specialists in disposable, single-use gloves, Unigloves supply over 1.3 billion gloves annually. In this article we'll take a look at what makes them so popular.

Straight To SUccess
At only 15 years old it is a wonder Unigloves have managed to achieve such a significant place in the single-use gloves market worldwide. They have invested wisely across the distribution chain, from manufacture all the way to the end user. In glove design and in business Unigloves maintain that both detail and the big picture are important, and that has allowed them to constantly pursue success.
Expert Manufacturing
Unigloves factories are located on the west coast of Malaysia and they specialise in manufacturing to the specific requirements of a range of industries across the globe. They make use of industry leading automation technology to produce high grade medical gloves both quickly and efficiently.
Leaders In Single-Use
With both specific and generalist single-use gloves in nitrile, latex and vinyl, Unigloves boast an impressive range. We've included some of our top picks below:
Our Top Selection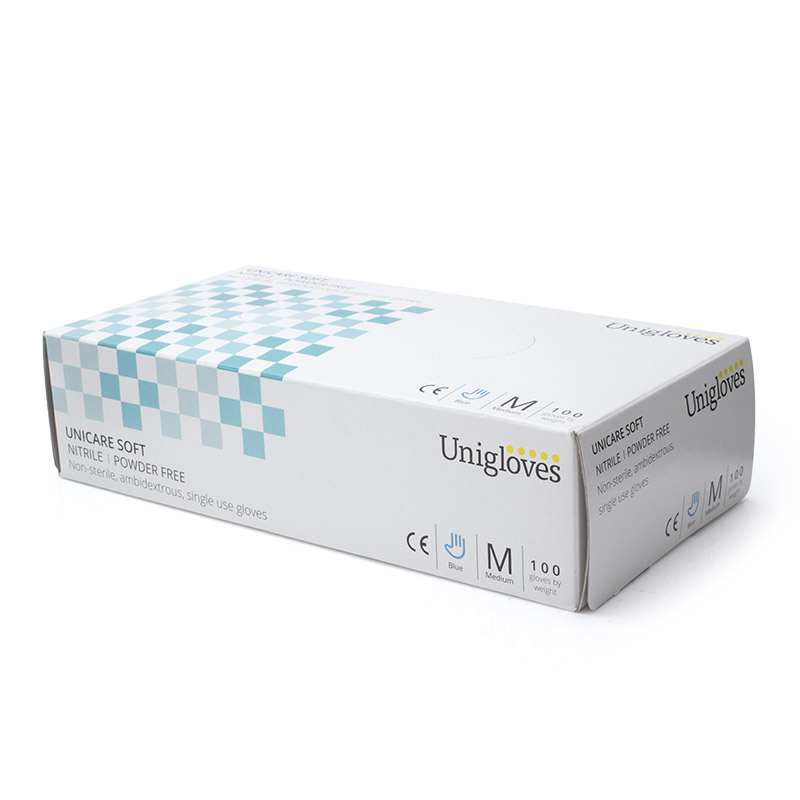 Unicare Blue Powder-Free Textured Nitrile Gloves GS003
Our best selling Unigloves gloves, the Unicare Blue Powder-Free Textured Nitrile Gloves are designed to offer protection to your hands without inhibiting manual dexterity. Their powder-free design and nitrile construction help to prevent adverse or allergic reactions from occurring in even more sensitive hands. They are perfect for use in medical examination, food examination or general hygiene.
Key Features: powder-free; ambidextrous; nitrile material; textured grip surface; pack of 100 single-use gloves
Unigloves single-use gloves have a remarkable range of applications. For our full range, take a look at the Unigloves Gloves category.
If you have any questions – or anything to else to add – tell us in the comments below, or find us on Facebook and Twitter!