Uvex Gloves: Protecting People
28 June 2018
Synonymous with safety, Uvex are a German company who have been producing top standard protection for over 90 years. They pride themselves on quality, producing top of the range products that protect people both at work and in sport. Their core philosophy is reduced to just three words: leadership, quality and enthusiasm, and these are reflected in their safety gloves, which use bold and innovative technology to offer some of the best mechanical and chemical protection around.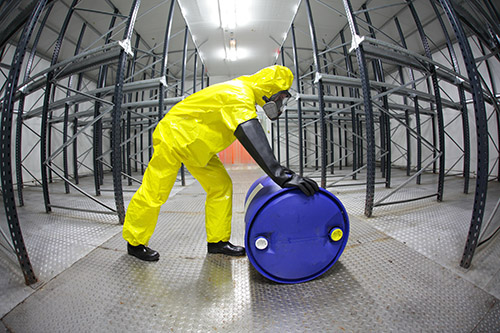 Uvex are known for technology, high-quality protection and chemical-resistant gloves
Established in 1926, Uvex started with safety glasses, but have since branched out to clothing, shoes and gloves. Their commitment to quality has always remained the same, which is why they caught our eye. Our dedication to finding only the finest gloves available, and Uvex's passion for producing only the best, make their brand a perfect fit for our website.
Paving the Way in Technological Advances
Uvex produce their safety gloves in Lüneburg, Germany, and are well known for producing innovative yarn blends and new coating formulations that have transformed the glove market. They have repeatedly managed to blend a lightweight design with exceptional cut protection, ensuring that they produce gloves that are well suited to almost every environment necessary. An example of their expert technology is the Uvex C300 Dry Cut Resistant Grip Gloves, which use Bamboo TwinFlex technology to produce an exceptional level of comfort and strong climate control.
Experts in Chemical Protection
Uvex lead the way in producing chemical-resistant gloves that offer versatility, strength and grip. They are so dedicated to producing chemical-resistant gloves that they have created a Chemical Expert System online, which provides you with all the information that you need to choose your chemical resistant glove.
Dermatological Safety
One thing that Uvex do pride themselves on is their scientific advances. Dermatitis can be caused by using gloves that may irritate your skin, and Uvex have led the way in producing clinically-tested, dermatologically-approved work gloves for industrial applications that ensure your hands stay healthy. They have unparalleled expertise in this area, taking advice from the Applied Dermatological Research GmbH in Hamburg before pushing the gloves through a wide range of rigorous and heavy tests.
Our Recommendations
We have a wide and growing selection of Uvex gloves here at SafetyGloves.co.uk. They range from heavy-duty gloves built for industry, to lightweight gloves built for handling and chemical-resistant gloves built for laboratories. Click here to see all the best Uvex gloves available at SafetyGloves.co.uk.
Gloves With Your Safety in Mind
Uvex develop gloves focusing primarily on your safety, which is why we trust them and it's why you should too. Don't hesitate to check out our range of Uvex Gloves and our range of Uvex proDerm Gloves, designed for those with sensitive skin. Finally if you do have anything to add, please either leave a comment below, or find us on Facebook and Twitter!