Who Are Grippaz Gloves?
Friday, 9 October 2020 | Sam
If you work with gloves, you'll know that there's plenty to choose from, but searching for the right glove can be tedious and repetitive. Grippaz are fast becoming one of the UK's most exciting and innovative disposable glove brands – you might have even spotted them on the hands of TV personality Fuzz Townshend. Read on to find out why a pair of Grippaz might be the only gloves you ever need.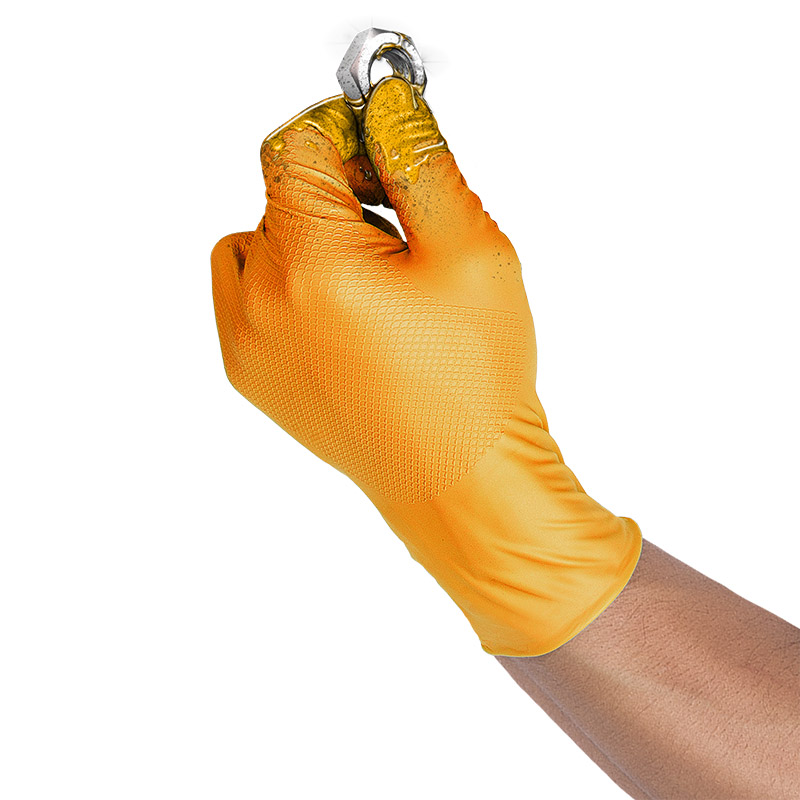 Five Reasons To Choose Grippaz Gloves
1) Powerful Fishscale Grip
Grippaz Gloves are embossed with an innovative fishscale pattern across the palms and fingers. This fishscale pattern offers 50% more tensile strength than diamond patterned gloves, as the scales create a vacuum grip that's hard to break. Unlike other disposable gloves, the thumb sections of the Grippaz are anatomically designed to increase the range of movement of the wearer's grip, allowing for full flexation.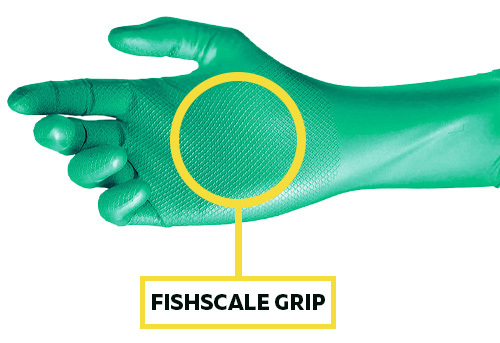 2) Outperforms Other Disposable Gloves
We like to call Grippaz Gloves semi-disposable rather than disposable and that's no clever marketing ploy. Constructed from 100% nitrile with a thickness of 0.15mm, Grippaz Gloves vastly outperform all other disposable gloves for on the UK market for longevity. Their durability is so impressive that you can use the same pair twice, thrice or more.
3) Advanced Nitrile Construction
While a lot of disposable gloves are constructed using latex or vinyl, Grippaz are designed using NBR (Nitrile Butadiene Rubber), a tensile derivative of nitrile. This means zero traces of latex or silicone, allowing anyone with allergies to make use of a pair of Grippaz. NBR is also highly resistant to oil and water, preventing slips and spills.
4) Protects Against Viruses
Usually latex is the material of choice for medical cleaners as they are thin and dexterous. However, blood-borne pathogens are often able to easily penetrate their thin surface. Grippaz Gloves utilise their thick layer of nitrile to prevent viruses entering the glove, and are certified to EN 374-5, the latest European directive for virus protection.
5) Fits Like a Second Skin
Grippaz Gloves are moulded to closely resemble the splayed and clenched motions of the hand. Their anatomic mould fits snugly around the hand without an excess of moisture, as their beaded cuffs, whilst tight around the wrists, expand outwards to allow for increased airflow. When put to the test, our hands felt as if the gloves weren't there at all.
Our Full Range of Grippaz Gloves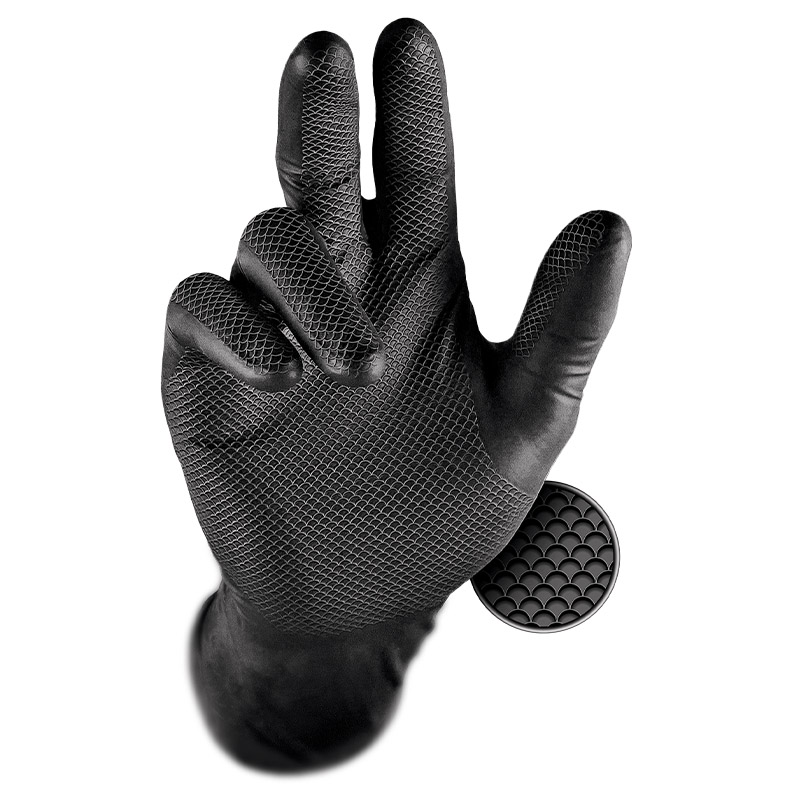 Grippaz Black Semi-Disposable Nitrile Grip Gloves
The Grippaz Black Semi-Disposable Gloves are the ultimate industrial work gloves. They have a thickness of 0.15mm, 20% thicker than other disposable gloves often regarded as "high quality". Their black colour makes them excellent for engineering and automotive work, as grease, oil and dirt blend right in.
Thickness: 0.15mm
Length: 24cm
Pack: 50 singles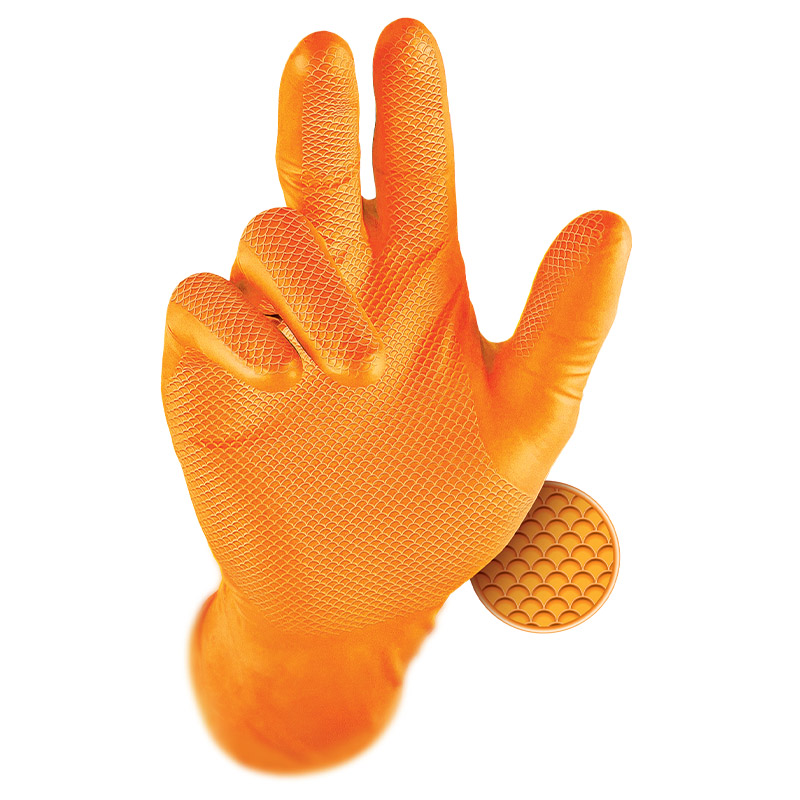 Grippaz Orange Semi-Disposable Nitrile Grip Gloves
The Grippaz Orange Disposable Nitrile Gloves utilise the same design features of the Grippaz Black Gloves. Their distinctly vibrant orange color makes these gloves suitable for applications involving regular contact with hydrocarbons and oily chemicals.
Thickness: 0.15mm
Length: 24cm
Pack: 50 singles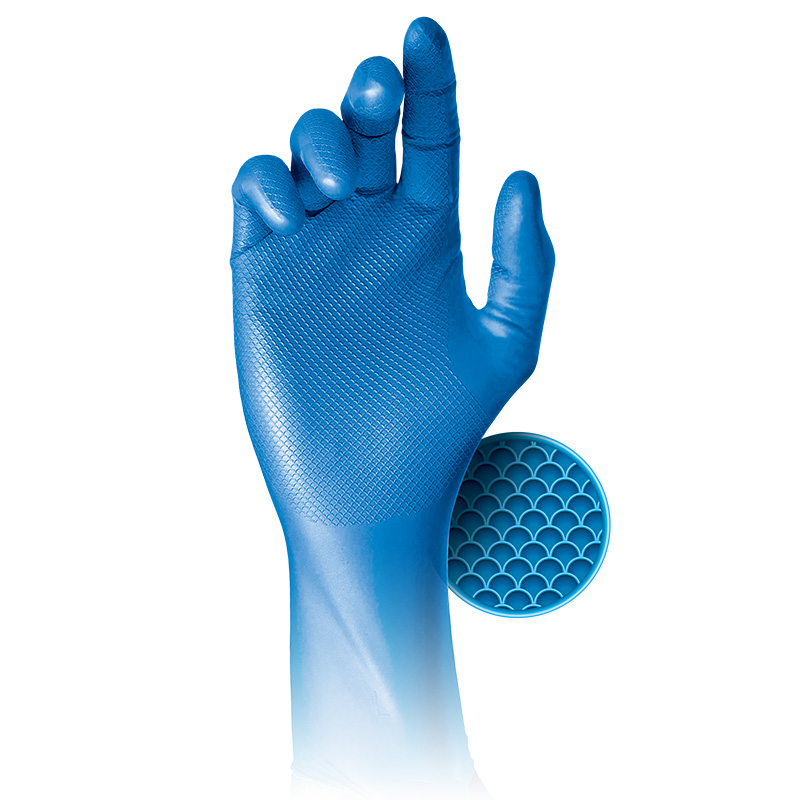 Grippaz Blue Semi-Disposable Food Safety Gloves
The Grippaz Food Safety Gloves's thickness, extensive coverage and distinctive blue colour makes these gloves ideal for processes in the foodstuff industry. The Grippaz Blue Gloves are powder-free for skin health, while their resistance to animal fats, oils and micro-organisms reduces the chances of contamination during use.
Thickness: 0.2mm
Length: 30cm
Pack: 24 pairs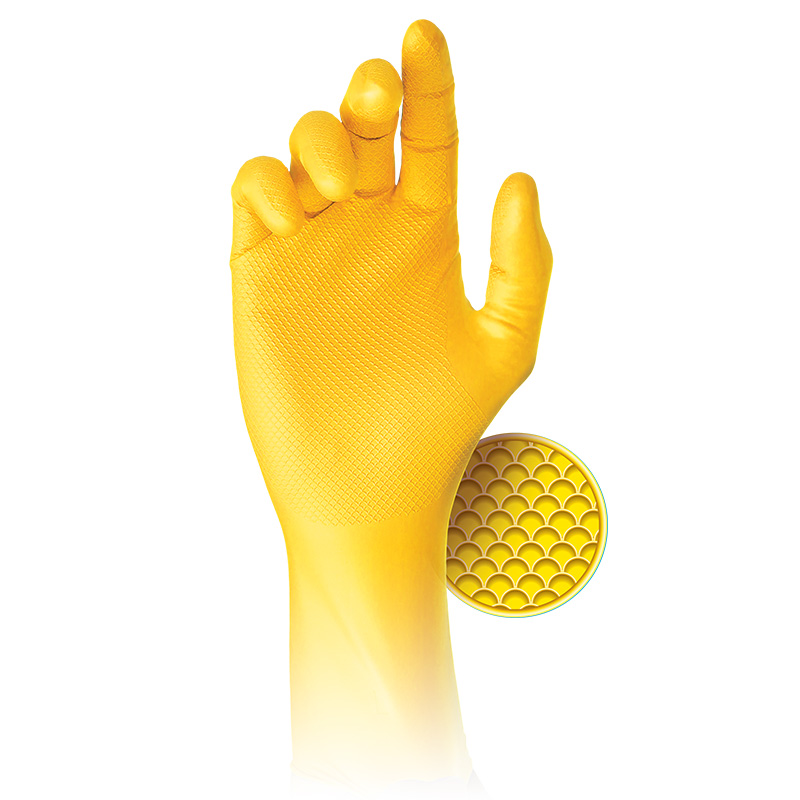 Grippaz Jan San Yellow Semi-Disposable Nitrile Gloves
The brightly coloured Grippaz Jan San Yellow Gloves are designed for applications in the medical industry. They have a thickness of 0.15mm and a length of 30mm. Not only will these gloves protect against viruses, but they have been tested to EN 374-1 Type B for protection against both industrial and domestic chemicals. This makes them perfect for medical-grade cleaning and sanitation.
Thickness: 0.15mm
Length: 30cm
Pack: 2 pairs
Work Getting You Down? Get A Grippaz!
We think Grippaz Gloves are some of the smartest work gloves available today. Their solid NBR construction and excellent reusability (unheard of in other disposable gloves) make them an excellent brand to start and end your search for the perfect disposable glove. If you want to see our other Grippaz gloves, please refer to the categories below:
Have any questions, or anything to add? Tell us in the comments below, or find us on Facebook and Twitter!