Ansell ActivArmr Gloves
Designed to provide an incredible level of protection to hands, Ansell ActivArmr Gloves provide a great balance between dexterity, comfort and hazard resistance. Providing protection from a range of hazards, they enable you to ensure working hands stay safe while maintaining control.
Available in a range of designs to suit different industries and professions, there's something for everyone. If you have any questions about any of the gloves featured, please contact our customer service team on 020 7501 1104.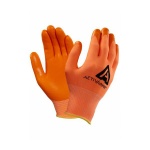 Price is per pair of gloves
Ideal for low-light and darker conditions
Good dexterity for performing intricate tasks
Excellent wet and dry grip to prevent slippage
| | | |
| --- | --- | --- |
| | | In stock now |
---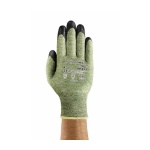 Price is per pair of gloves
Combines flame resistance and cut protection
Helps protect against arc flash hazards
Ergonomic design reduces hand fatigue
| | | |
| --- | --- | --- |
| | | In stock now |
---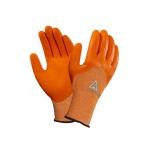 Price is per pair of gloves
Designed for working on and around oil and gas production sites
Bright orange with a reflective logo for improved visibility
Contact heat rated for protection from heated pipes and vessels
| | | |
| --- | --- | --- |
| | | In stock now |
---
Price is per pair of gloves (Special offer on selected sizes)
Bright orange colour for improved visibility
Mud-oil grip and impact resistance improve safety while handling
Ideal for providing protection and comfort in rugged enviroments
| | | |
| --- | --- | --- |
| | | In stock now |
---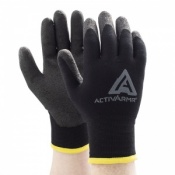 Price is per pair of gloves
Warm gloves to help fight frostbite in cold working conditions
Combining comfort, warmth, and dexterity for optimal wearing
PVC coating stays flexible even in cold temperatures
| | | |
| --- | --- | --- |
| | | In stock now |
---
Price is per pair of gauntlets
Heavy-duty special purpose gloves with molten splash resistance
Heat protection ideal for a wide range of applications
Excellent durability and mechanical protection
| | | |
| --- | --- | --- |
| | | In stock now |