Our Top 5 Ansell Gloves
Thursday, 12 September 2019 | Admin
It's hard to know where to start when it comes to buying your first pay of safety gloves, but at the top of everyone's list should be Ansell. We would be the first to recommend Ansell for anyone who works in tough, dirty industries, with their vast catalogue of gloves being a step above the rest in oil, chemical, water and mechanical resistance. They don't just do thick heavy duty gloves either, with their Hyflex brand becoming an industry favourite in the high cut risk and handling industries.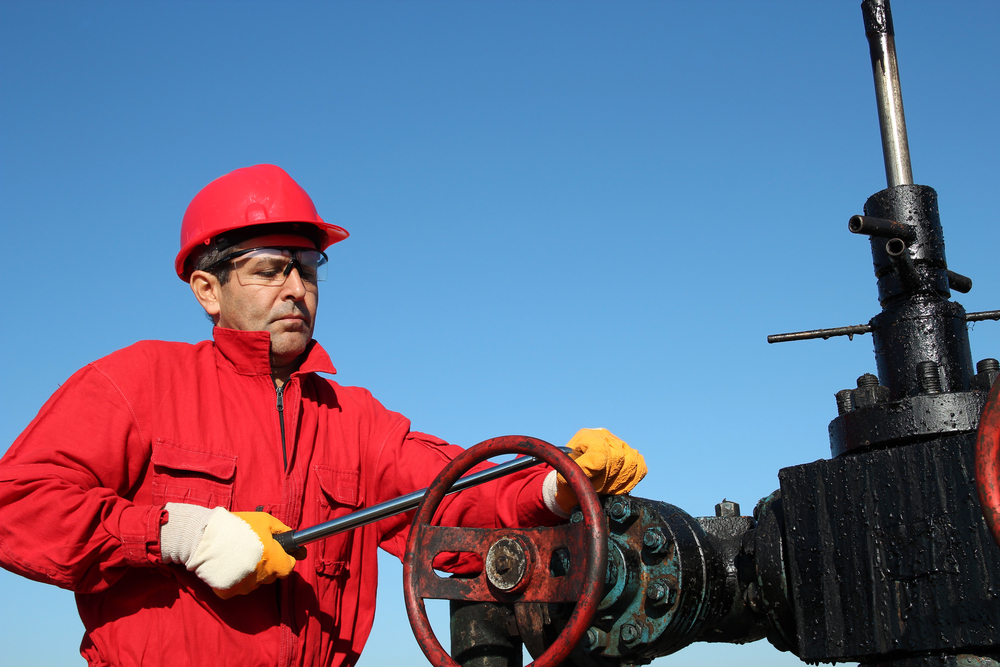 Ansell have a huge range of gloves, including oil-resistant protection
If you're convinced and you're ready to go with Ansell, then you've made the right choice. We're here to give you a helping hand when it comes to finding the right gloves for you, so we've compiled this list of our Top 5 Ansell Gloves, which would hopefully make your choice a little easier. We've chosen a wide selection of gloves here, so with any luck we'll have the perfect gloves for you.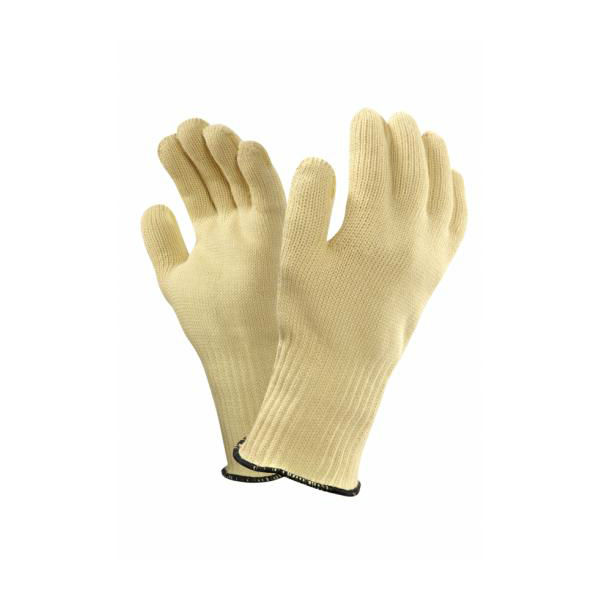 The Best Ansell Gloves for Heat Resistance
The Ansell Mercury 43-113 Heat-Resistant Knitted Kevlar Work Gloves are surprising, because they somehow manage to offer protection against 350°C contact heat despite their exceptional flexibility and dexterity. They are ideal for handling things like hot glass and metals, as their level 5 cut resistance protects the hands from mechanical threats as well as heat. Their long knitwrist means that the wrists and lower arms stay protected.
As they offer good flexibility, outstanding heat protection, and exceptional cut resistance, it means that these gloves are perfect for a wide range of high risk industries. This can include handling hot glass, automotives, manufacturing, fabrication, autoclave use and more. For heat resistance, these are what gloves should aspire to be.
Key Features: Offer resistance to 350°C contact heat; offer level 5 cut resistance; high flexibility for handling materials.
Shop Now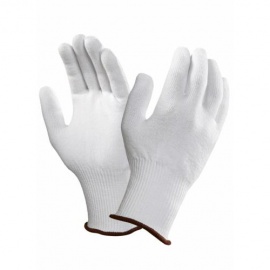 The Best Ansell Gloves for Food Use
In the same way the Ansell Mercury Gloves lead the way in heat resistance, the Ansell ProFood 78-110 Thermostat Knitted Thermal Gloves lead the way in food manufacturing. These gloves offer resistance to the freezing cold, which makes these the perfect option for anyone who spends their day going between kitchens, warehouses and freezers.
Good dexterity is crucial to working with food and in a freezer environment, which again is something that these gloves excel at. By combining dexterity with cold resistance, it means that you can handle frozen food without damaging the food by dropping it, and by keeping your hands warm. Finally, good heat resistance too means that you can take food in and out of ovens without damage to your hands.
Key Features: Suitable for use with food; keeps hands warm in freezers; protects against contact heat.
Shop Now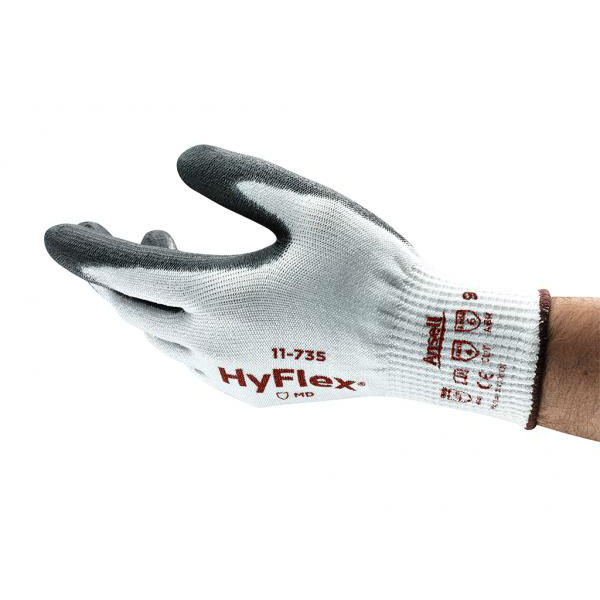 The Best Ansell Gloves for Cut Resistance
Ansell have gloves to cover every corner, with the Ansell Hyflex 11-735 Cut-Resistant Gloves being their option for superior cut resistance. Ansell are never a company to miss the opportunity to utilise new technology, with the brand new INTERCEPT lining helping to combine cut resistance with high comfort and dexterity. Level 5 cut resistance is enough to make the gloves excel in machinery, fabrication, metal, glass and other sharp materials handling.
A good palm coating can improve your grip too, while high abrasion resistance protects the gloves from becoming damaged. This longevity and cut resistance is ideal for those industries that have a huge impact on your hands.
Key Features: INTERCEPT technology offers level 5 cut resistance; high grip for handling materials; good abrasion resistance for glove longevity.
Shop Now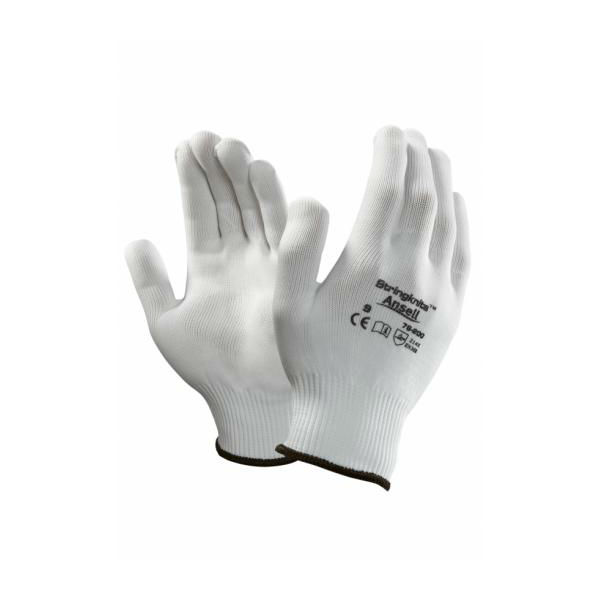 The Best Ansell Gloves for Precision and Handling
Most industries require a pair of gloves that are more about comfort and precision, than mechanical and industrial protection. Ansell provide the Ansell Stringknits 76-200 Lightweight Nylon Work Gloves for this, with a seamless lining that ensures total flexibility, flexibility and a certain level of stretch that allows you to grip most objects.
The gloves are designed to provide airflow during use, helping to improve comfort and reduce hand fatigue, while the knitwrist lets you place the gloves on your hands faster. The low risk but highly usable design of these gloves makes them the perfect choice for long work day industries such as packaging, warehousing and packing.
Key Features: Seamless design ensures high flexibility; no weak point increases longevity; ambidextrous for easy use.
Shop Now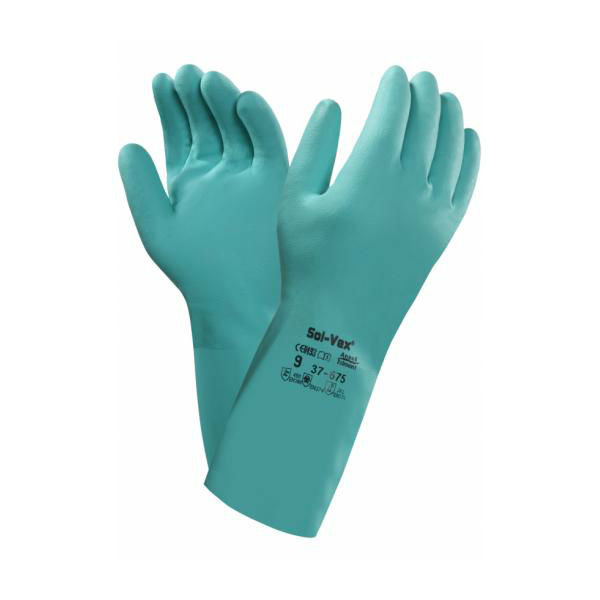 The Best Ansell Gloves for Chemical Resistance
Finally, Ansell are pretty well known for their chemical and oil resistant products, with the Ansell AlphaTec range being their main chemical range. Their most popular AlphaTec gloves are the Ansell Alphatec Solvex 37-674 Nitrile Chemical-Resistant Gauntlets, which provide chemical, water and oil resistance. Their nitrile liner is highly versatile, but is best suited to dealing with chemicals such as heptane, hydrochloric acid, phosphoric acid and sodium hydroxide.
The extra long design protects the wrist and most of the arms, while good abrasion resistance means that we can promise longevity from your gloves. Suitable for use with food too, these gloves are recommended for chemical, processing, oil, gas, laboratory, scientific industries.
Key Features: Protects against a range of chemicals, oils and water; nitrile liner offers good longevity; high flexibility ideal for handling materials.
Shop Now
Which Ansell Gloves Should I Choose?
Ansell have a huge range of gloves, and we provide ourselves on our ability to provide every single one of them at the best price for you. If you'd like to explore our Ansell range further, then the categories below might be able to help you.
Have any questions, or anything to add? Tell us in the comments below, or find us on Facebook and Twitter!