ATG Gloves: Our Top 4 ATG Gloves
Thursday, 20 June 2019 | Admin
Technology is at the heart of everything we do. Whether you work in assembly and construction, or food retail and packing, chances are that your profession has been transformed by technology in the last few years. If technology is changing the way we do work, why shouldn't it change the way that we protect our hands too?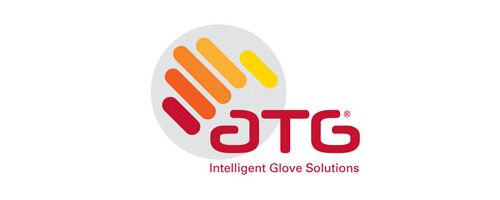 With technology at their heart, ATG Gloves will keep you safe
ATG Gloves and their range of Maxi Gloves focus on four key areas; flexibility, cut resistance, dry handling and chemical resistance. This article looks into ATG Gloves, explaining how they've used technology to take over the glove industry, and what we believe are their Top 4 Work Gloves.
ATG: Technology First
ATG use the tagline "Intelligent Glove Solutions" because they value the importance of not focusing solely on the glove, but on the technology behind it too. Ever since ATG were formed, ATG have developed technology that has a focus on three things:
Comfort
Performance
Hand Care
From here came a focus on gloves, with ATG developing their 'proRange' that each used new technology to offer unparalleled qualities. The four different ranges of gloves include:
Why Trust ATG Technology?
We do a lot of talking up ATG and their technology. So why should you trust us? Well, below we've listed the different technology used in ATG Gloves, what they are and why they are so successful.
Comfort
Airtech: Offers exceptional breathability
ErgoTech: Works to reduce hand fatigue
Performance
CUTtech: Offers exceptional cut resistance
GRIPtech: Improves the level of grip
LIQUItech: Offers superb water resistance
DURAtech: Means that the gloves are durable
THERMtech: Offers fantastic warmth during use
Hand Care
All ATG Maxi products are fully certified by Oeko-Tex and REACH Compliant, making them the most skin-friendly brand of gloves on the planet. This is perfect for those with sensitive skin, and those who work with chemicals, oil and in the cold.
Our Top 4 MaxiFlex 42-874 Gloves
We've recommended one glove for each of the four brands that ATG sell; MaxiFlex, MaxiCut, MaxiDry and MaxiChem. Each are fantastic gloves in their own right, however all use the technology differently to ensure protection against different things. Firstly, we start with our best selling MaxiFlex Gloves.
World's Best Selling General Handling Gloves – MaxiFlex 42-874
ATG boast that the MaxiFlex Ultimate Palm Coated Handling Gloves 42-874 are the best selling general handling gloves in the world, and it's not hard to see why. A nitrile palm coating ensures grip, a flexible nylon liner offers excellent dexterity for handling materials, and the tough construction ensures exceptional protection against abrasion. These all work together to ensure outstanding performance during handling tasks, with safety and productivity on the top.
Best Suited To: Handling, Assembly, Maintenance, Construction, Component Handling, Materials Handling, Packaging, Packing, Warehousing.
Technology: AIRtech, DURAtech, ERGOtech, GRIPtech.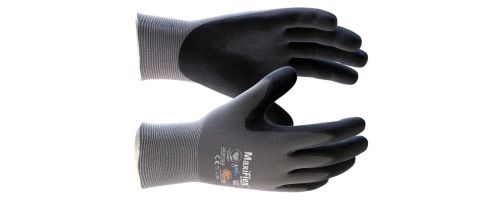 MaxiFlex Ultimate Palm Coated Handling Gloves 42-874
Best Gloves for Cut and Oil Resistance – MaxiCut 34-304
Our next choice are the MaxiCut Oil Resistant Level 3 Palm Coated Grip Gloves 34-304, designed to offer cut resistance, oil resistance, and a wide range of other types mechanical protection. They offer good protection against waters, and their palm coating is designed to enable grip even in slippery conditions. By combining mechanical and oil resistance, these gloves are ideal for tough working conditions.
Best Suited To: Engineering, Mechanics, Oil and Gas, Public Utilities, Transportation, Utilities.
Technology: CUTtech, LIQUItech, DURAtech, ERGOtech, GRIPtech.

MaxiCut Oil Resistant Level 3 Palm Coated Grip Gloves 34-304
Best Gloves for Cold And Wet Work – MaxiDry 56-451
For cold working conditions, the MaxiDry Zero Thermal Gloves 56-451 are a class apart. They use a thick nitrile coating to offer exceptional protection against freezing conditions, water, oil, abrasion and heat, making them the ultimate all-round, extreme conditions pair of gloves. Keeping you warm and protected, these are the gloves for outdoor, adverse conditions.
Best Suited To: Cold Store, Freezer, Gardening, Outdoor Work, Winter Work, Offshore Oil and Gas, Window Cleaning, Wet Work, Yard Work.
Technology: THERMtech, LIQUItech, ERGOtech, GRIPtech.

MaxiDry Zero Thermal Gloves 56-451
Best CHemical Resistant Gloves – MaxiChem 56-635
Finally, the MaxiChem Chemical Resistant Gloves 56-635 are the gloves for anyone concerned with chemicals, solvents, oils and other dangerous substances. Designed using a non-slip grip finish to ensure grip, these gloves are certified to EN 374, to ensure exceptional resistance against chemicals. Designed with Oeko-Tex accreditation, these gloves will keep your hands fresh when working with dangerous chemicals.
Best Suited To: Assembly, Chemical Handling, Laboratory Work, Food Processing, Pharmaceuticals, Agriculture.
Technology: LIQUItech, ERGOtech, GRIPtech.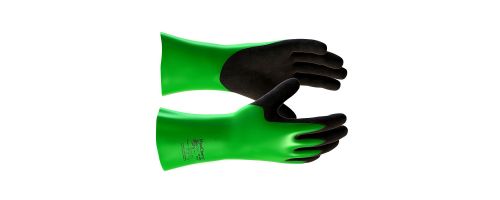 MaxiChem Chemical Resistant Gloves 56-635
Wear Safety Gloves with Intelligence
ATG offer gloves with intelligent glove solutions. By using technology, they can offer catered protection in their field, putting them far above the rest of the crowd. If you'd like to browse our range of ATG products further, you can view our ATG Gloves category.
If you have any questions, or anything to add tell us in the comments below, or find us on Facebook and Twitter!