Best Black Nitrile Gloves
Thursday, 28 June 2018
Nitrile is a highly popular material that is being used more and more as a glove coating or lining. Made in labs by scientists, this synthetic rubber boasts excellent strength, oil and grease resistance and is well accustomed to changes in temperature. Its non-allergic construction and resistance to food makes nitrile ideal for use in disposable gloves and now we have a market where all of the top brands – Aurelia, UniGloves and Black Mamba to name a few – are pushing their own nitrile disposable gloves.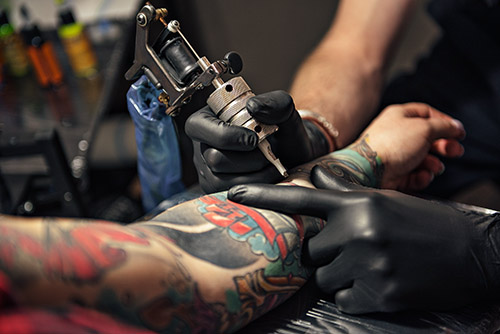 Black Nitrile Gloves are becoming more and more popular in trades such as tattoo artistry
Black nitrile disposable gloves have their own positives too. Subtle, aesthetically pleasing and highly professional, black nitrile gloves are becoming more and more popular in trades such as tattoo artistry, where customers expect professionalism. As the market is becoming more crowded, we have created this article to present our Best Black Nitrile Gloves, to hopefully help you learn a little more about black nitrile gloves and find the best black nitrile gloves for you.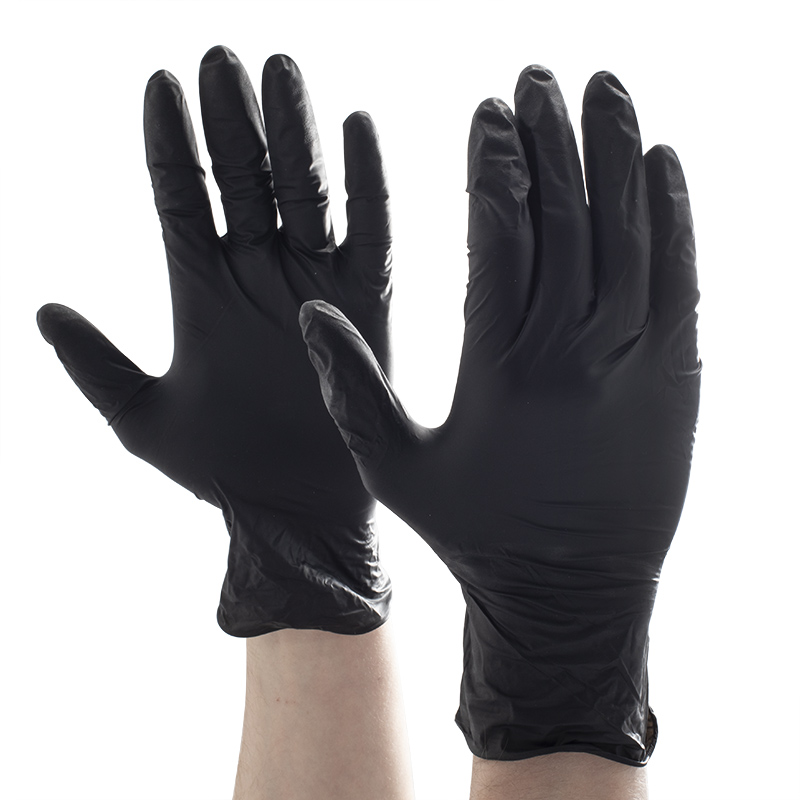 Aurelia Bold Medical Grade Nitrile Gloves 73995-5
Aurelia have always produced top-quality disposable gloves, and things are no different with the Aurelia Bold Medical Grade Nitrile Gloves 73995-5. Designed with a strong 5mil nitrile liner, the micro-texture finish on the gloves ensure grip is enhanced when it's needed most. The highlight of these gloves is their strong tensile strength that allows for extended use without breakage, giving the user the confidence to undertake long, complicated tasks without worry of their gloves becoming damaged.
Key Features: Offers exceptional tensile strength; beaded cuff prevents liquid roll back; micro-texture finish ensures high grip at all times; suitable for use as an over glove.
Shop Now
Strong, Safe and Reliable
Nitrile disposable gloves guarantee safety and reliability, while their black finish makes the gloves look professional when used in applications with food or in tattoo artistry. If you're still stuck for choice, have a browse of our wide range of Nitrile Disposable Gloves.
If you do have anything to add, require more assistance or simply want to ask a question, please either leave a comment below, find us on Facebook and Twitter, or call us on 020 7501 1104.