Bin Shoes to Hanging Washing: 10 Ways Garden Clogs Can Change Your Life
6 July 2020
Gardening clogs are a fantastic addition to your front or back door, suitable for slipping on and off whenever you want to take the bins out, hang out your washing or do some garden work. We can't get enough of our new range of Briers Gardening Clogs, which is why we've taken the time to list 10 Reasons Why Garden Clogs Can Change Your Life.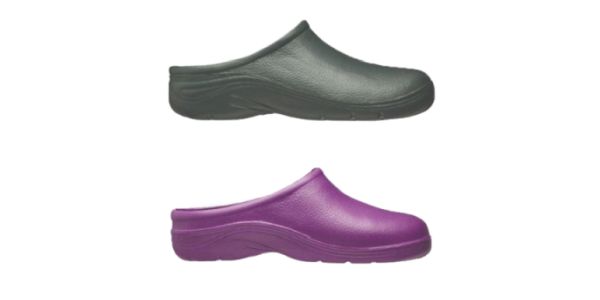 Click either of the images above to find out more about each pair of clogs
Welcome to Briers Gardening Clogs
We're convinced that owning a pair of Garden Clogs can suddenly make your life that little bit easier. Coming for Men and for Women, these simple clogs can really be a life saver in the garden. If you aren't convinced, check out the top features below, and then read the 10 Ways Garden Clogs Will Change Your Life below.
Completely Waterproof
Breathable
Padded for Comfort
Slip On and Slip Off
Grippy Tread for Safety
Hassle Free
Bin Shoes to Handling Out Washing: 10 Ways Garden Clogs Will Change Your Life
1) Use As Bin Shoes for Putting Out the Bins
You can place these shoes at your back or front door. When you do the bin run on a night, simply slip these shoes on (hands free if you're carrying a bin bag), and make your way outdoors. If you're a little unsteady on your feet don't worry, when used as bin shoes the grippy tread reduces chances of you slipping!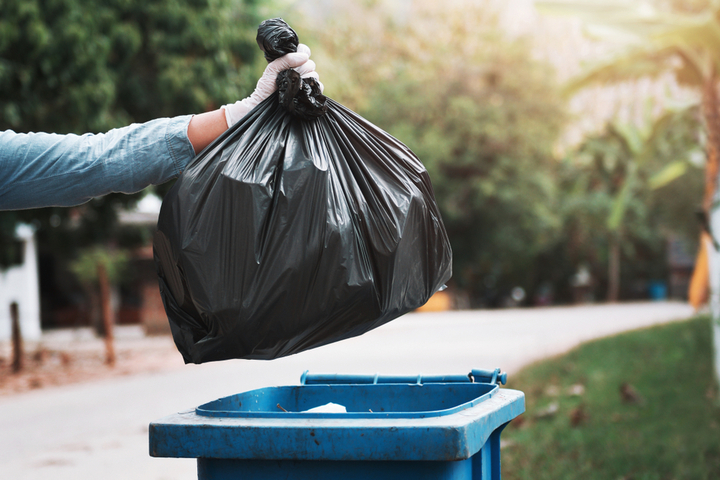 Using Garden Clogs as Bin Shoes Can Improve Safety and Well being
2) Feeding Your Bunny or GUINEA Pigs
Plenty of us have outdoor pets, whether it's bunnies or guinea pigs feeding them in the morning is often your first port of call. The last thing you want to do in the morning while you're a bit groggy is have to dig around for your shoes, so the slip on slip off design and the fact that these are ideal for leaving beside the door make these perfect for nipping outside first thing.
3) Feeding the Birds!
You might like to feed your birds every day. If you've spotted your bird feeder getting low, simply slip these on, step outside, fill up the feeder, slip them off and carry on with your day. Easy!
4) Hanging Out the Washing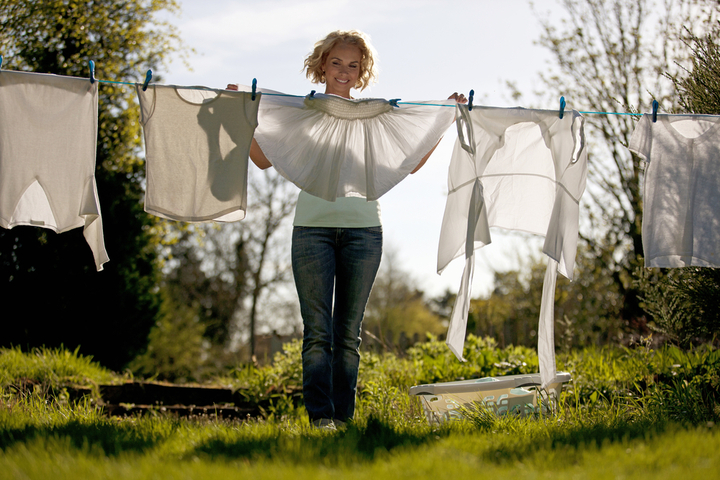 These gardening clogs can be used for most tasks in the garden. Fed up of losing your shoes before you hang out the washing, well slip on a pair of garden clogs in seconds. Alternatively...
5) ... And Bringing the Washing Back In!
If it starts to rain, you don't have time to be digging around for your boots or tying your laces. Put these beside your door and get outside in seconds, saving your washing just in time! These clogs are also waterproof and grippy, reducing chances that you'll slip while running.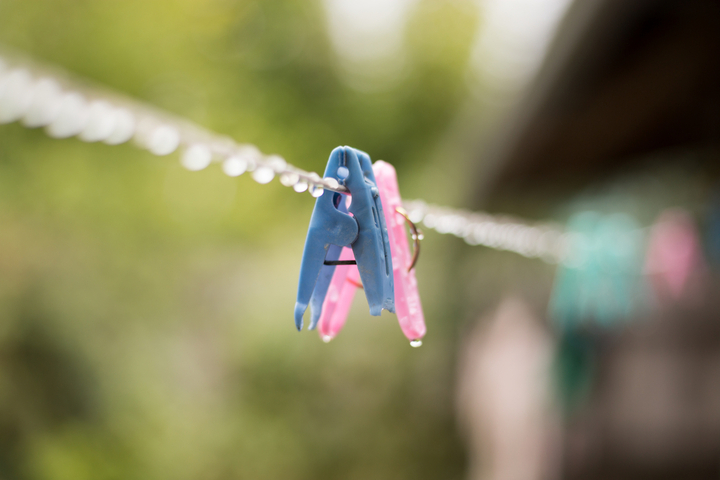 Run Outside with Gardening Clogs
6) Watering Your Plants
Whether you're using them as bin shoes, washing line shoes or anything else, the real purpose of these clogs is for outdoor gardening. The most simple of which is watering your plants, which is made far easier because of their waterproof design.
7) Doing Some Gardening
While their waterproof PVC shell makes these clogs perfect for watering the garden, the grippy treads and comfortable nature makes them even more suited to things such as weeding, planting bulbs, trimming, strimming and more. They are padded for comfort, while their breathable nature is ideal for gardening work on a hot day.
8) Nipping to Your Garage or Shed
As we've mentioned before, these clogs are fantastic for placing beside your back door. If you want to run out to get some items from your garden shed or garage, then having these beside your door is a must!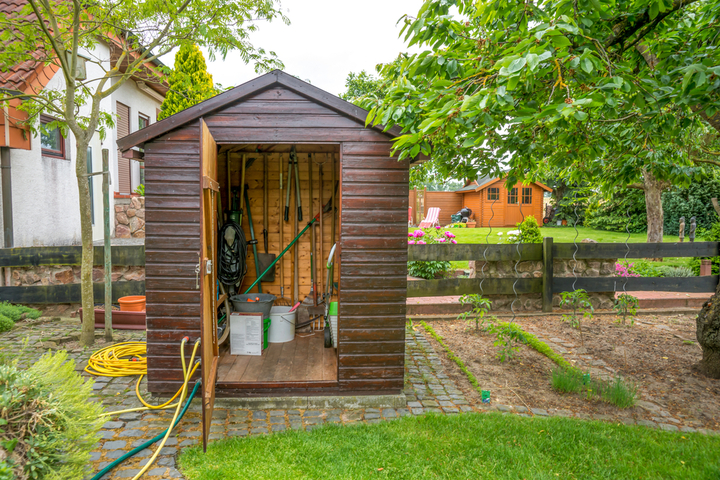 Garden Clogs Are Ideal for Nipping Out to Your Shed
9) Having a Party (or BBQ, or Even Eating Outside)
It's summer so it's a good time to have a barbecue, eat outside or have a little garden party. For this kind of thing, you don't want anything impractical on your feet, rather something comfortable, breathable and something that you easily slip off should you run inside. The garden clogs meet all these requirements and more, making them the perfect choice for any outdoor garden event.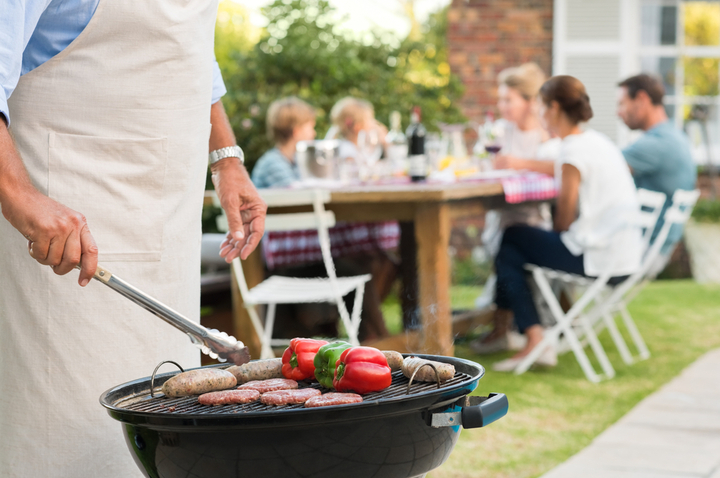 Slip On and Breathable Clogs Are Perfect for Garden Parties
10) For Leaving Beside Your Front and Back Door
We can't guess everything that might require you to run outside. Maybe it's to collect a parcel, or maybe it's to collect some food that's just been delivered, whatever it is, having these clogs beside your door is perfect for being able to run outdoors for whatever the reason.

Leave These Clogs Beside the Door for Your Convenience
A Must Have for Any Garden Acitivity
These clogs are the shoes that you didn't realise that you needed. They are perfect for pretty much every single activity in the garden, from taking out your bins to working in your shed. For out full range, check out our Garden Clogs category.
Have any questions, or anything to add? Tell us in the comments below, or find us on Facebook and Twitter!