Delta Plus Gloves: Your Safety at Work
Wednesday, 7 August 2019 | Admin
Founded in France in the 1970s, Delta Plus have grown to become a major player in PPE globally, and a particularly accomplished manufacturer of hand protection products. Their gloves represent a broad cross section of safety requirements, from cut to chemical resistance.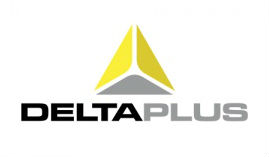 Innovation, Innovation, Innovation
Delta Plus have a team of over 50 dedicated specifically to driving internal research and development, and invest over 4 million Euros in this area each year. Not only does this go towards the development of new gloves, it also helps to maintain the specialist areas of expertise necessary for the manufacture of PPE gloves on a global scale: plastics, mechanics, textile, project engineering and safety equipment for building (as well as shoes and respiratory – but these areas only apply to PPE other than gloves).
Global Logistics
From Western European origins, Delta Plus have expanded into over 90 countries over Europe, Asia, North and South America. From factories, their gloves move into five logistics platforms located in Europe and Asia, before being shipped out to localised warehouses and ultimately reaching the customer. Combined, their warehouses and logistics platforms contain over 55,000m2 of storage!
Excellent Value
Delta Plus aim to manufacture the best value gloves, specifically in line with the needs of businesses. Their PPE solutions are targeted from the most technical to the most general, for a huge range of industrial applications. See highlights from our collection below:
Our Top Selection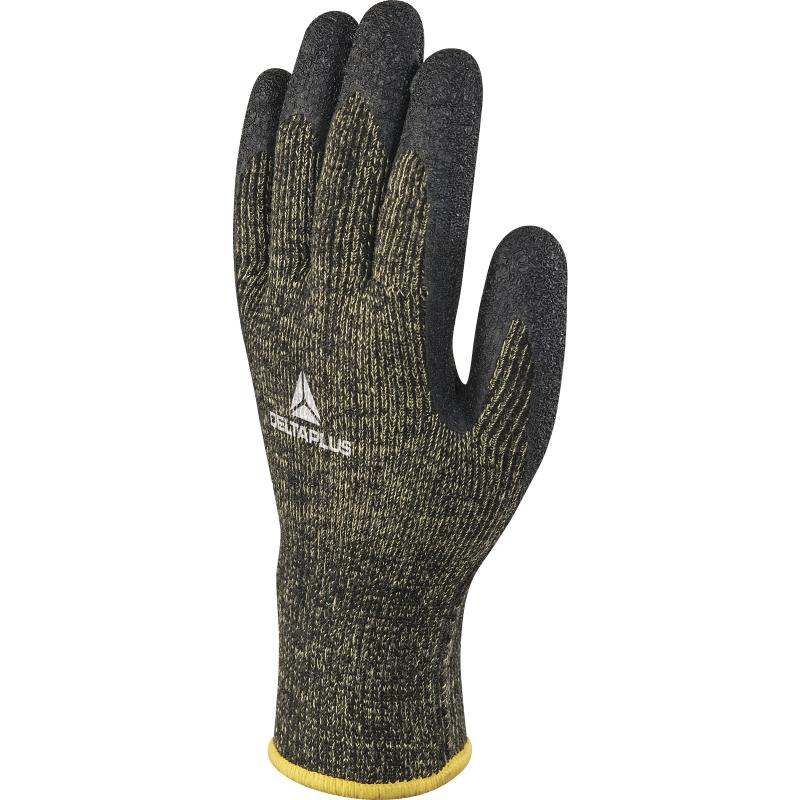 Delta Plus Aton Knitted Polycotton Cut Resistant Gloves
Constructed from a polycotton and para-aramid knit, the Delta Plus Aton Knitted Polycotton Cut Resistant Gloves feature excellent resilience and abrasion resistance. They include a latex dip coating in the palms and hands which lends them excellent grip and achieves a cut resistance of level 3. On top of this they feature heat resistance up to 250ºC, to keep hands safe across a range of conditions.
Key Features: polycotton and para-amid knit; latex dip palms; strong mechanical resistance, heat resistance up to 250ºC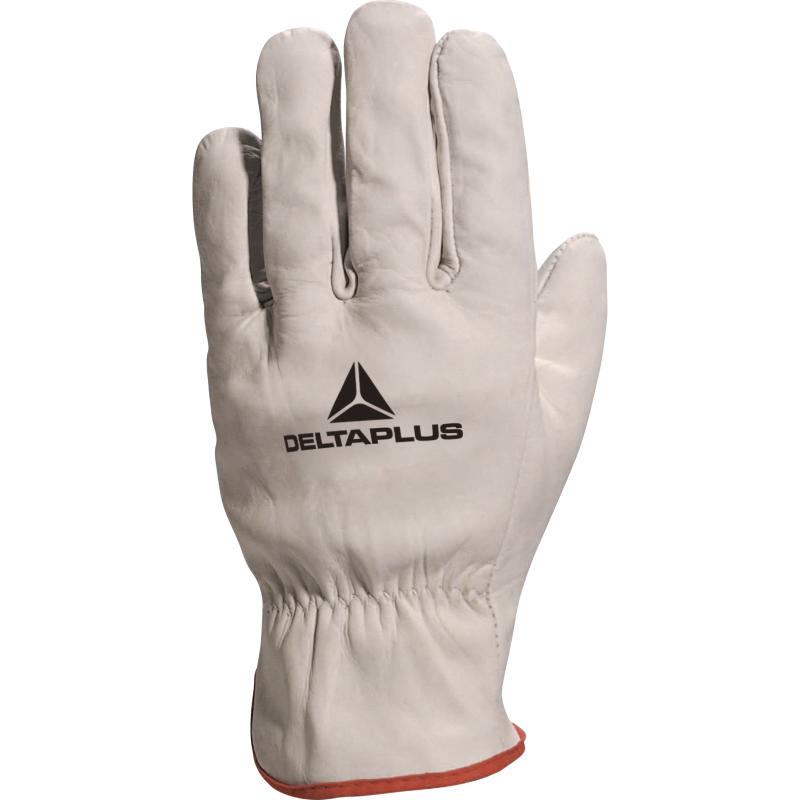 Delta Plus Cowhide Leather Work Gloves
For versatility of application, the Delta Plus Cowhide Leather Work Gloves are a great choice. These durable leather gloves are ideal for applications from farm work to DIY at home. Their good levels of mechanical resistance do not impede dexterity, and these are a perfect choice if you need to handle small or difficult objects.
Key Features: cow's leather body; full hand protection; good mechanical resistance; durable; ideal in dry conditions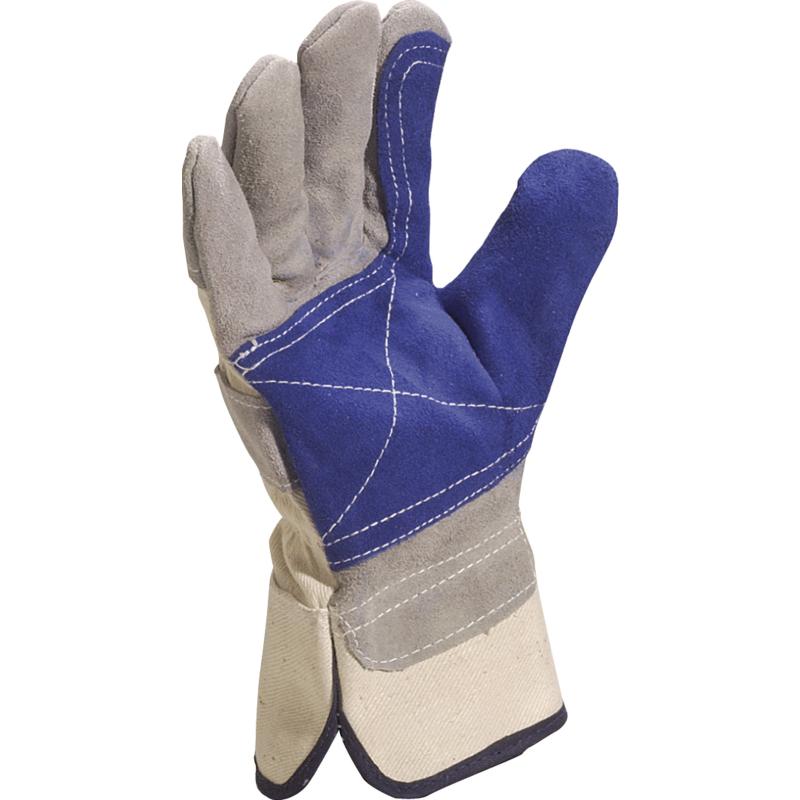 Delta Plus Cowhide Leather Docker Gloves
Another pair of durable real-leather gloves, the Delta Plus Cowhide Leather Docker Gloves feature a split-leather finish with an internal cotton liner for great grip and comfort. They feature the top level of abrasion resistance and good levels of resistance across all other areas of mechanical resistance. The reinforced long canvas wrist helps to protect your forearm from any hazards, while reinforcement on the palms, thumbs and fingers keeps these vital areas from wearing when handing ropes or friction.
Key Features: split leather body; reinforced thumb, palm and forefinger; excellent abrasion resistance; reinforced cuff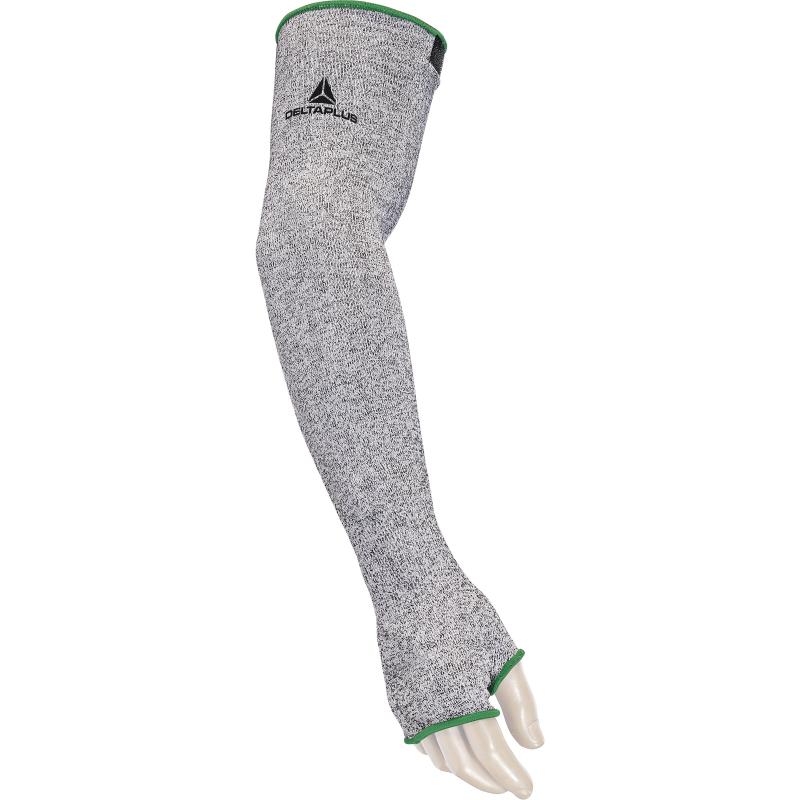 Delta Plus Econocut 5M Knitted Cut Resistant Sleeves
For applications where cut resistance is required up the whole arm, the Delta Plus Econocut 5M Knitted Cut Resistant Sleeves are a pair of flexible and comfortable sleeves feature a EN 388:2016 level D cut rating. Built from a durable, high-performance, 13-gauge Econocut material, their knitted texture and thumb whole allow for exceptional dexterity. These are particularly useful in industries that present a cut risk to the whole arm, such as glass or metal sheet handling.
Key Features: whole arm sleeve; 13-gauge Econocut material; excellent abrasion and tear resistance; level D cut resistance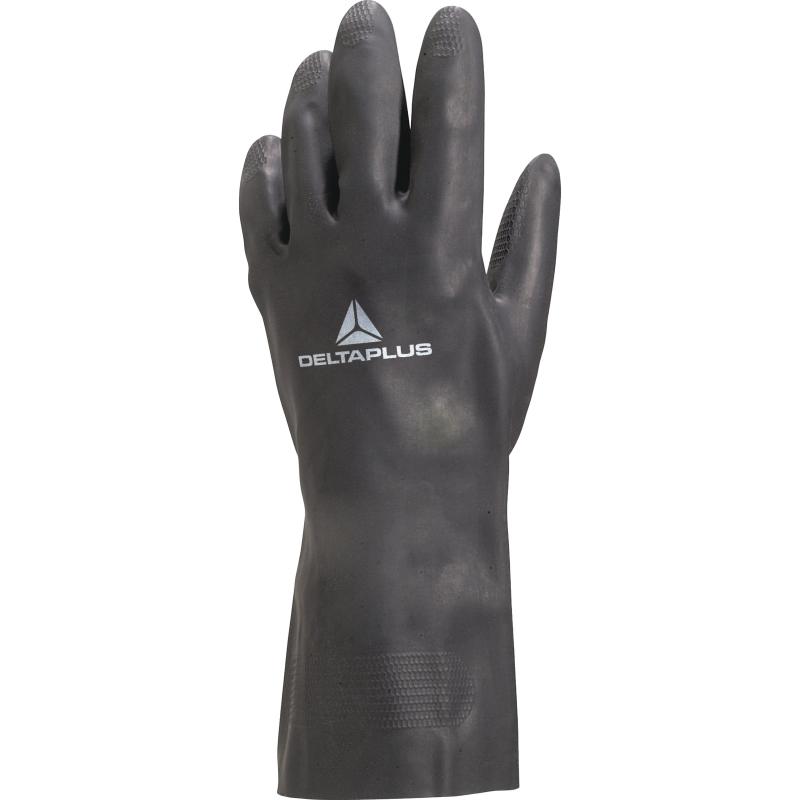 Delta Plus VE509 Neoprene Chemical Safety Gauntlets
Specifically designed for handling chemicals, the Delta Plus VE509 Neoprene Chemical Safety Gauntlets feature an extra long 30cm cuff to ensure your arm is also protected. Their cotton flock lining helps to ensure your comfort while the full hand and cuff neoprene coating defends against a spectrum of harmful chemicals and abrasion risks. Its protection includes but is not limited to: ethanol, methanol, acetone, concentrated sulphuric acid, dilute hydrochloric acid and sodium hydroxide.
Key Features: neoprene material; gauntlet design; cotton flock lining; resistant to a range of chemicals
Delta Plus have lots more to offer across work glove applications. To learn about our full selection, please visit our Delta Plus Gloves category.
If you have any questions – or anything to else to add – tell us in the comments below, or find us on Facebook and Twitter!