Our Top 5 Polyco Gloves
Tuesday, 19 June 2018
When selecting gloves to protect your hands from hazards at work, there's no sense in taking chances or cutting corners. Luckily, that's the same view of one of our favourite and most trusted glove manufacturers: Polyco. Operating one of the most advanced glove facilities in the UK, Polyco are equipped with four separate testing laboratories, each designed to ensure the gloves you purchase protect you from what they should.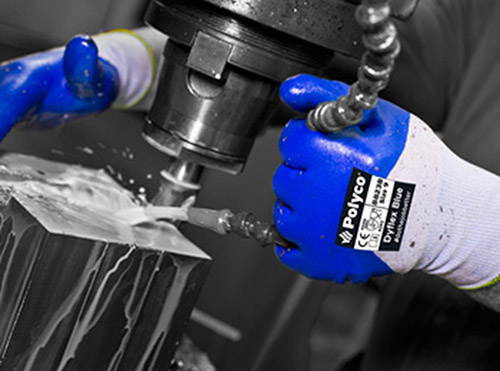 Polyco make rigorously-tested gloves for virtually any industry
Polyco manufacture gloves to protect you from all sorts of hazards, and have become one of the top glove manufacturers in the UK. With top-of-the-line products that are tested in line with Food Safety, Medical Device and Personal Protective Equipment standards, chances are that Polyco make the perfect glove for your applications. Read on to learn about what our experts deem the Top 5 Polyco Gloves.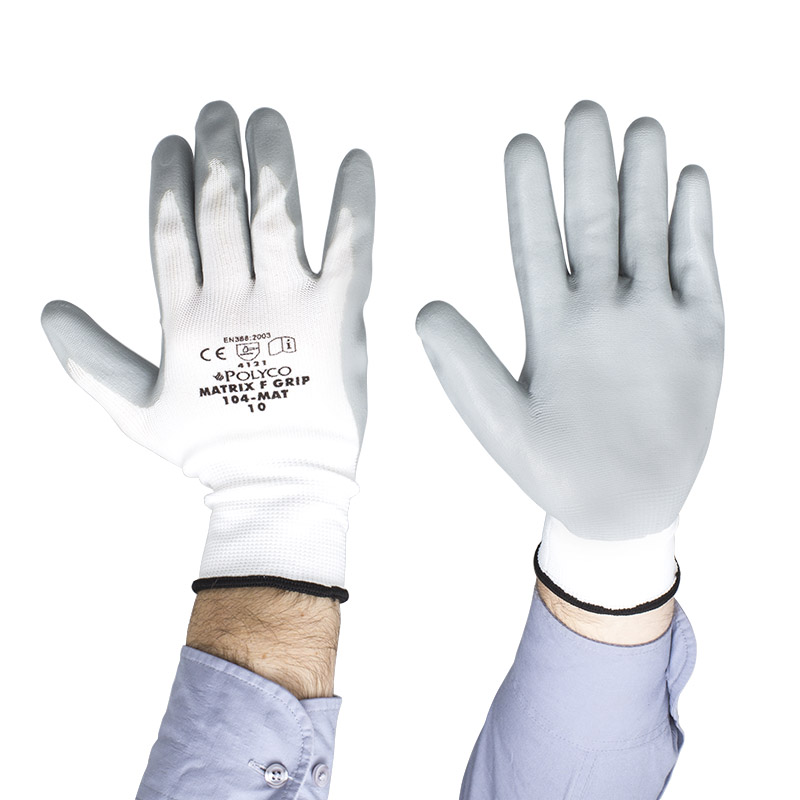 Polyco Matrix F Grip Work Gloves
For those looking for a glove that provides excellent grip and dexterity at a cost-effective price, there are no better choices than the Polyco Matrix F Grip Work Gloves. With excellent abrasion resistance and good resistance to tears, these comfortable gloves are made with a nitrile palm coating to provide high levels of grip without sacrificing fine touch and dexterity. These gloves are ideal for any application that involves component handling, making them ideal for a multitude of industries.
Key Features: Ideal cost-effective choice where grip and dexterity are key; snug fit with excellent comfort due to their seamless design.
Shop Now
Reliable Protection for Every Industry
Whatever Polyco glove you choose, you can be sure that they will have been rigorously and exhaustively tested to ensure they do what it says on the tin. Few glove manufacturers boast the design and testing prowess of Polyco, which is something that shows itself in the confidence their customers have, and the industry experts that keep coming back for more.
Are these gloves not quite what you're looking for? Take a look at our entire range of Polyco gloves to see all the protection they have to offer.
If you have any enquiries or have something to add, leave a comment below where one of our experts will be delighted to help. Or you can contact us through Facebook or Twitter!