Protect From Viruses with Money Handling Gloves
Thursday, 19 March 2020 | Admin
Working with money can put you at risk of contracting viruses, bacteria and other harmful pathogens. After all, can we really trust everyone to wash their hands before paying at the till? Whether you're a cashier at a fast food chain, or a member of staff at a supermarket, wearing Money Handling Gloves can be the solution to your problems.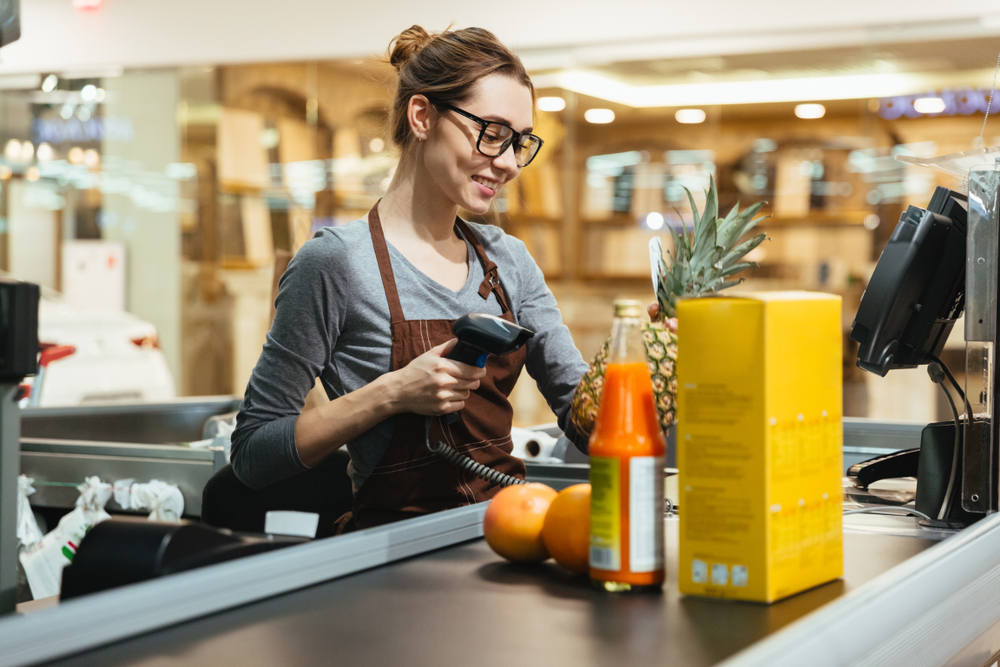 Handling money can put you at risk of being exposed to viruses and bacteria
Money handling gloves, the kind used in banks, are often made of cotton, are extremely thin and are extremely sensitive. However, they won't protect you against viruses. Virus-resistant gloves do exist - they are used in hospitals - and two of our best virus resistant gloves can be found below.
Why Do I Need to Wear Gloves for Virus Protection?
Contact with viruses can take place anywhere. Hand rails on transport, glasses in a restaurant and door handles all pose a risk. Money is no different, and research into COVID-19, the virus behind the coronavirus outbreak, suggests that it can survive for up to four hours on copper coins.
How Do I Reduce the Risk?
You can reduce the risk by following NHS guidelines that are available on their website. Steps include washing hands regularly, using hand sanitiser, and avoiding contact with surfaces that other people may have touched. Unfortunately, if you do handle money, then washing your hands immediately after is probably your best bet.
Where Do Gloves Come In?
Virus and bacteria resistant gloves are used in hospitals across the world. They must be certified to EN 374 - 5 (VIRUS), as this means that pathogens will not be able to sneak through the material and onto your hands. They are generally disposable, meaning that you can replace the gloves often without having to come into contact with any pathogens.
Where Can I Buy Virus Resistant Gloves?
Below are two of our best selling virus-resistant gloves. They are both certified to EN 374 -5, therefore can prevent viruses from reaching your hand. Please remember, these gloves aren't a catch all, the risk is still present from the air, from the outside of the gloves themselves and from people around you.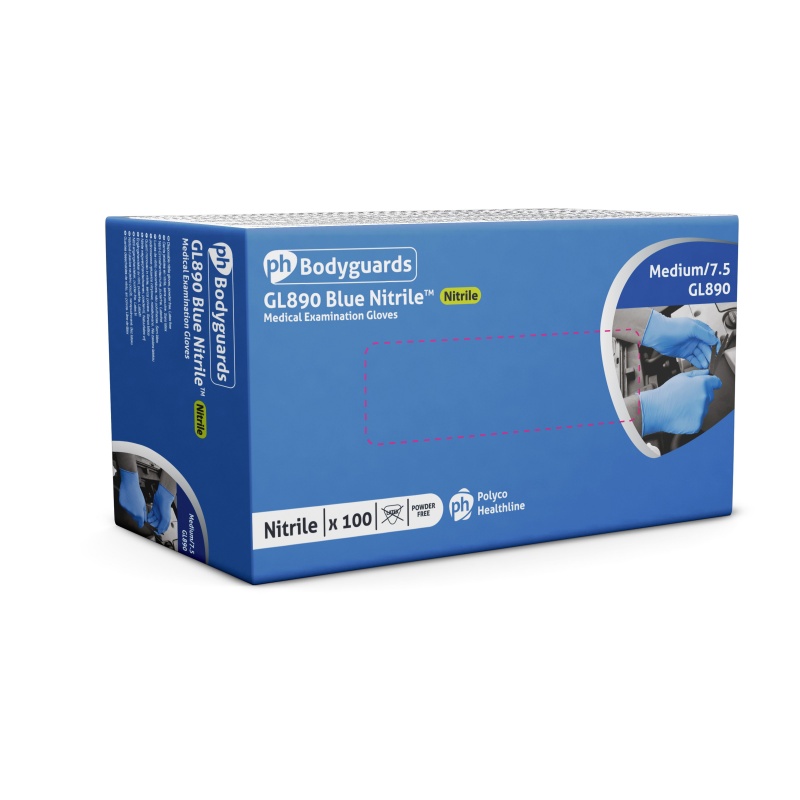 Polyco GL890 Bodyguards Medical Gloves for Virus Protection (Box of 100)
First on our list are some of our most popular medical gloves, usually used by healthcare professionals, care workers and scientists in the lab. The Polyco GL890 Bodyguards Medical Gloves for Virus Protection are designed using power-free nitrile, which will provide strength and longevity, and the simple disposable design allows you to bin your gloves whenever you believe that they have been contaminated.
Shop Now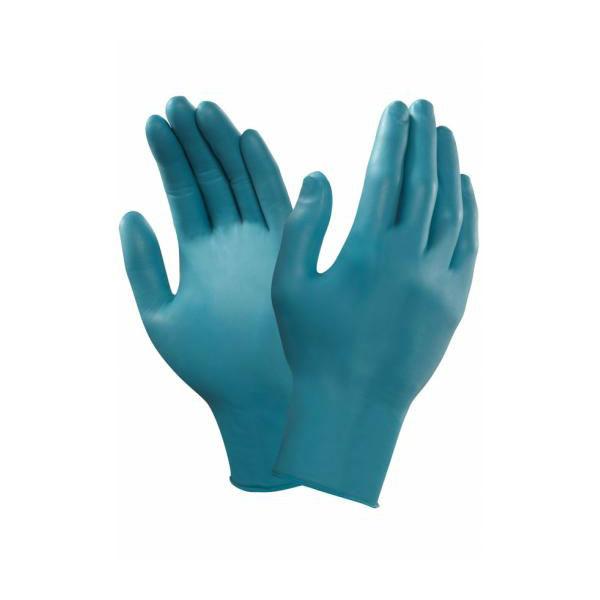 Ansell TouchnTuff 92-500 Disposable Nitrile Gloves (Box of 100)
Like both of the gloves on our list, the Ansell TouchnTuff 92-500 Disposable Nitrile Gloves meet the relevant standard for virus protection: EN 374-5. These are premium gloves, and are suitable for use on transport because they offer resistance to rain. A rolled beaded cuff keeps the gloves on and you can use the gloves with food. Similarly to the gloves above, the nitrile liner means that these gloves are durable and won't tear easily.
Shop Now
Don't Rely on Virus-Resistant Gloves
These gloves will do a great job of making sure that the virus isn't passed from the money to your hands. However, that is as far as they go, and they certainly don't act as a complete virus-proof item. The risk remains in the air, on the surface of the gloves and from other parts of your body that come into contact with surfaces.
Have any questions, or anything to add? Tell us in the comments below, or find us on Facebook and Twitter!