Briers Gloves: Exceptional Gardening Gloves
5 June 2019
From amateur hobbyist to professional landscaper, all gardeners need to protect their hands. Across every level, Briers have well earned their reputation for high quality gloves.

Professional Gloves WIth A Personal Touch
Briers have built up impressive brand recognition in the last few years. This is partly a result of their excellent suitability for outside tasks, but it is also a consequence of the fact that they have been built with more than dry practicality in mind. By using seamless inner-linings they ensure that your hands are not only safe but comfortable, and unlike many glove companies they have an indisputable eye for attractive handwear.
The Range
Briers gloves do not only represent exceptional quality, they also feature uniformly pleasing and comfort designs. By specialising on gardening gloves they have managed to develop a range which compromises on neither quality nor specificity and reacts to issues in the garden before they have even emerged.
Our Top Selection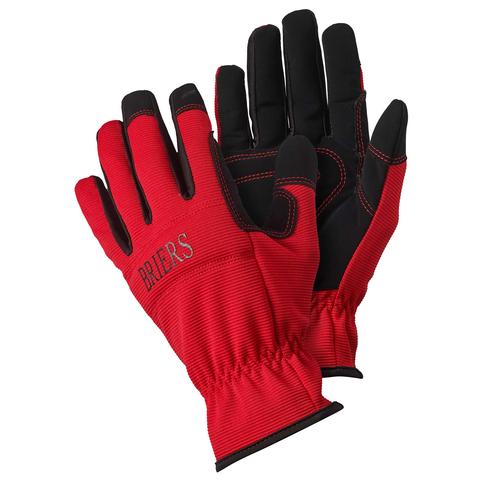 Briers Red Flex And Protect gardening Gloves
These padded yet breathable gardening gloves offer excellent protection for working outside. The Briers Red Flex And Protect Gardening Gloves have padded knuckles and palms to keep your hands safe and additional protection for your thumbs and forefingers. This extra protection suits these gloves to both heavy-duty and more intricate gardening tasks.
Key Features: polyamide palm and fingers; polyester back and forchettes; blend polyester and elastodiene cuff; additional protection
Shop Now
Briers produce lots of exciting gloves. If you would like to find out more, please take a look at our Briers Gloves category.
If you have any questions, or anything to add tell us in the comments below, or find us on Facebook and Twitter!