Briers Gloves: Exceptional Gardening Gloves
Wednesday, 5 June 2019 | Admin
From amateur hobbyist to professional landscaper, all gardeners need to protect their hands. Across every level, Briers have well earned their reputation for high quality gloves.

Professional Gloves WIth A Personal Touch
Briers have built up impressive brand recognition in the last few years. This is partly a result of their excellent suitability for outside tasks, but it is also a consequence of the fact that they have been built with more than dry practicality in mind. By using seamless inner-linings they ensure that your hands are not only safe but comfortable, and unlike many glove companies they have an indisputable eye for attractive handwear.
The Range
Briers gloves do not only represent exceptional quality, they also feature uniformly pleasing and comfort designs. By specialising on gardening gloves they have managed to develop a range which compromises on neither quality nor specificity and reacts to issues in the garden before they have even emerged.
Our Top Selection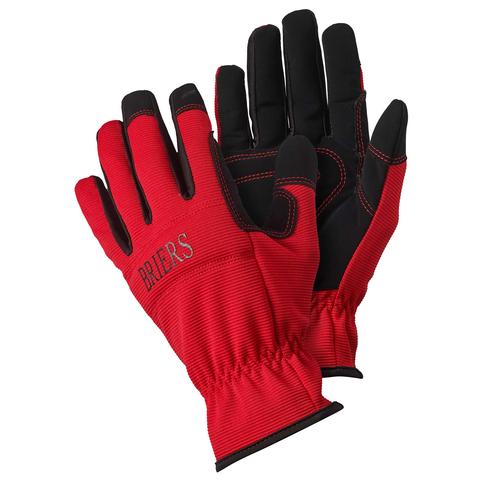 Briers Red Flex And Protect gardening Gloves
These padded yet breathable gardening gloves offer excellent protection for working outside. The Briers Red Flex And Protect Gardening Gloves have padded knuckles and palms to keep your hands safe and additional protection for your thumbs and forefingers. This extra protection suits these gloves to both heavy-duty and more intricate gardening tasks.
Key Features: polyamide palm and fingers; polyester back and forchettes; blend polyester and elastodiene cuff; additional protection
Shop Now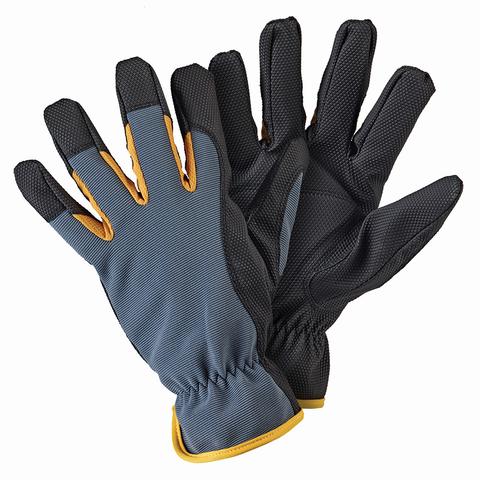 Briers Advanced All Weather Gardening Gloves
For the harsher weather conditions, we would absolutely recommend the Briers Advanced All Weather Gardening Gloves. They use Thinsulate, an innovative material that manages to retain its flexibility in cold weather, and offers total protection against water. The gloves are mechanically quite strong too, so you shouldn't have any problem weeding your garden or planting some bulbs.
Key Features: Thinsulate offers water and cold protection; retains dexterity for gripping tools; protects against sharp shrubbery.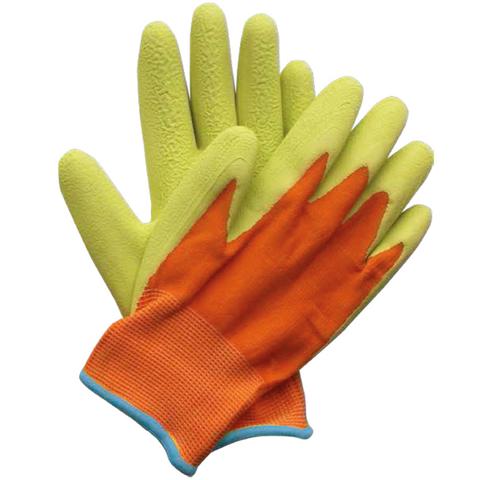 Briers Kids Junior Digger Green And Orange Gardening Gloves
It isn't often that children's gloves top the best selling list of one of our brands, but the Briers Kids Junior Digger Green And Orange are not just any gloves. Suitable for children aged between 5 and 9, they are not only comfortable but also well protected. These brightly coloured gloves are the perfect tool to get your kids outside and having fun while you work on the garden.
Key Features: for children aged 5 to 9; delicate one-piece liner; brightly coloured; snug elasticated fit
Shop Now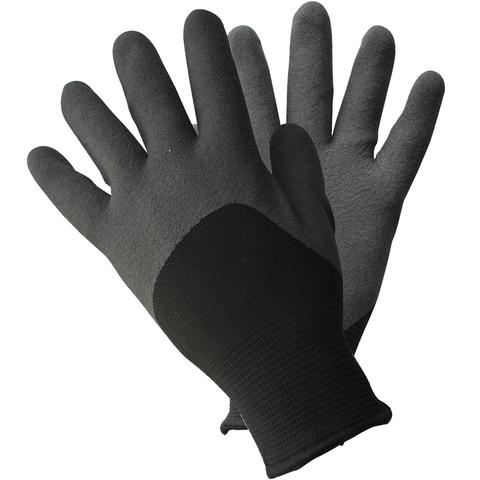 Briers Ultimate Thermal Gardening Gloves
The Brier's Ultimate Thermal Gardening Gloves represent the ultimate combination of sturdy gardening gloves and comfortable winter gloves. They contain a comfortable thermal lining, maintain their flexibility as low as 30ºC and include a snug, elasticated fit so you can stay effective whatever the weather. They also feature good abrasion and cut resistance to protect your hands during a wide variety of outdoor tasks.
Key Features: thermal lining; tough nitrile coating; seamless liner; snug elasticated cuff; EN388 and EN511 compliant
Shop Now
Briers produce lots of exciting gloves. If you would like to find out more, please take a look at our Briers Gloves category.
If you have any questions, or anything to add tell us in the comments below, or find us on Facebook and Twitter!