HexArmor NeedleStick: Needle Proof Gloves for Law Enforcement
29 November 2018
Working with needles demands first rate protection, not just because of the threat of punctures to your skin but also from the infectious and dangerous pathogens and bacteria that they can carry. HexArmor know this and so do law enforcement, which is why HexArmor use SuperFabric, the only proven needlestick solution.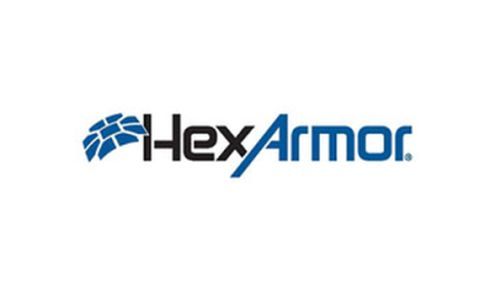 HexArmor's NeedleStick Range is made up of some the best needle-proof gloves in the business, utilising innovative technology to provide industry leading needle protection. It's their understanding of what the customer wants and their passion to give the customer more that makes HexArmor Gloves and law enforcement tasks a match made in heaven.
HexArmor: The Only Proven Needlestick Solution
We trust HexArmor, and so should you. But don't just take our word for it, look at the details. All of their NeedleStick Range are tested with hypodermic needles, all offer level 5 cut-resistance, and all use SuperFabric, a powerful force against cut hazards that no other gloves can match.
Trust in Needle-Resistant SuperFabric
SuperFabric is changing the way law enforcement, waste management and medical workers go about safety. Strong puncture resistance isn't necessarily enough to prevent needles from entering the skin, and health and safety specialists are aware of this and have begun to demand more. Welcome SuperFabric, consisting of special guardplates that block and deflect needle hazards, or trap and arrest them in the small gaps found in between the plates.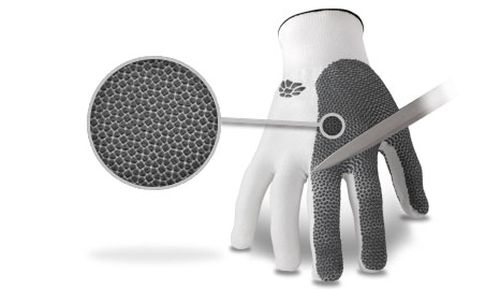 SuperFabric uses small guardplates inside the gloves to prevent hypodermic needle punctures
Multiple layers of fabric either side of these guards provide extra protection. This unique and new technology offers excellent abrasion and cut resistance too, ensuring unparalleled mechanical protection. HexArmor even boast that a major company managed to reduce their hand injury rate to 0 using HexArmor SuperFabric Gloves, something unheard of in the safety glove industry.
Tested with Hypodermic Needles
Each of our HexArmor NeedleStick Gloves have been tested with 21, 25 and 28 gauge hypodermic needles. Some of the gloves may receive poor puncture resistance, but don't worry as this is explained by the fact that puncture resistance is measured by using a large steel stylus and pressing it against the materials. Needlesticks are finer, and because of this a far more rigorous and stringent test must be passed.
Built for Law Enforcement Needs
Each of our NeedleStick Gloves are ideal for law enforcement. Police officers often have to carry out searches of both people and buildings, which is when the risk of being stabbed by a needle is far higher. SuperFabric helps to minimise this risk, helping to give anyone in the emergency services peace of mind.
Some of the workers that the NeedleStick Gloves would benefit include:
Emergency services
First responders
Law enforcement
Ambulance crews
Police swat
Police officers
Airport staff
Veterinary
Doormen
Waste management
Refuse collection
Which HexArmor NeedleStick Glove is For Me?
Our collection of HexArmor NeedleStick Gloves offer exceptional resistance to needles, and you wouldn't go wrong using any of them for high-risk police and law enforcement search tasks. They all have their own unique qualities too, so we've selected three featured gloves to present to you below.
HexArmor NSR 4041 Needle-Proof Police Gloves
Built for use in the police force, the HexArmor NSR 4041 Needle-Proof Police Gloves set the highest standards in needle protection. As with all NeedleStick Gloves, SuperFabric lines the inner core, offering exceptional protection against needle and providing level 5 cut resistance. Superb for high risk searches and in other similar situations, these gloves manage to retain impressive dexterity.
The HexArmor Police Gloves use a memory span liner to offer an improved fit, ensuring comfort over an extended day of use. Padding on the back of the hand and knuckles, with a heightened grip pattern on the palm makes these gloves ideal for police offers in high risk scenarios.
| | |
| --- | --- |
| HexArmor NSR 4041 Needle-Proof Police Gloves | |
HexArmor Pointguard X 6044 Needle Stick Resistant Gloves
Suitable for use as a normal top-glove or as a liner worn underneath a disposable glove, the HexArmor Pointguard X 6044 Needle Stick Resistant Gloves offer lightweight and stretchy protection. Exceptional resistance to needles ensures protection in high-risk tasks, while their dexterity is ideal for searching tasks that require a little more tactility.
If you expect to come into contact with liquids, blood and pathogens, then a disposable glove is recommended underneath. Tested for use with hypodermic needles, this glove is recommended for law enforcement, airport staff and local authority use.
| | |
| --- | --- |
| HexArmor Pointguard X 6044 Needle Stick Resistant Gloves | |
HexArmor Sharpsmaster 2 9014 Needle Stick Resistant Gloves
Finally, the HexArmor Sharpsmaster 2 9014 Needle Stick Resistant Gloves offer the maximum needlestick resistance level while providing total protection from abrasion, cuts, tears and punctures. Unlike the previous two, they are suitable for use in near oil and grease environments, which is well suited for waste management workers.
Designed with three layers of SuperFabric for the utmost protection, the HexArmor Sharpsmaster 2 Gloves are reliable, safe and strong. An elasticated wrist protects key areas, while tiny armour plates that coat the inner lining of the gloves promise needle-resistant use. An anti-microbial treatment helps the gloves stay fresh, perfect for work in dirtier areas.
| | |
| --- | --- |
| HexArmor Sharpsmaster 2 9014 Needle Stick resistant Gloves | |
Built for Law Enforcement
HexArmor's NeedleStick Range is built for law enforcement. Working in high-risk areas demands the very best in protection, which is what the SuperFabric embedded into the core of HexArmor's Gloves brings. If you want to find more needle stick gloves, check out our Needlestick Category, and if HexArmor has impressed you, we have a wide range of HexArmor Gloves too.
Have any questions about our HexArmor Gloves, or anything to add? Tell us in the comments below, or find us on Facebook and Twitter!
Price is per pair of gloves
Essential wear when handling needles/sharps
Provides superior needlestick resistance
SuperFabric offers exceptional mechanical protection

| | | |
| --- | --- | --- |
| | | In stock now |

Needle-resistant and cut-resistant work gloves
Ideal for emergency services, refuge use, waste management and body searches
High dexterity allows you to retain full use of your hands
Maximum EN 388 cut, tear, puncture and abrasion ratings

| | | |
| --- | --- | --- |
| | | In stock now |